"We'll shoot you". Threats against two journalists in Arzano (Naples)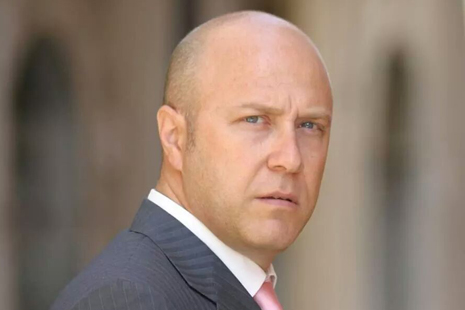 "We'll shoot you, mind your own business. Arzano is ours"they wrote in an anonymous letter sent to Giuseppe Bianco, Domenico Rubio and to two Carabinieri
"Now we'lI shoot the bullets in your face." An anonymous letter with death threats against journalists and carabinieri was delivered at the home of the reporter Mr Giuseppe Bianco, inArzano (in the province of Naples) on May,26th. The recipients of the letter, on top of Mr Bianco, are the journalist Mr Domenico Rubio, the commander of the carabinieri of Arzano, Mr GermanoPecoraro, and his deputy MrGiuseppeImprota.
The police have been investigating for some time on the overlaps in the area between the Camorra, business and politics. It seems that the threats are coming from the areas of organized crime in collusion with members of the public administration. The two journalists had already been threatened in the past by having received envelopes containing bullets. Bianco immediately denounced the latest intimidation. Three days later, the same letter was delivered to the house of the commander of the carabinieri, MrPecoraro.
This is the text of the letter: "So you didn't understand anything, yous sons of… We will now shoot the bulletsin your face without wasting them. If we won't kill you with the gun, we will kill you in other ways. Enjoy your salary and mind your own f… business. You understand very well what we mean: you are guards and you know too much. Arzano is ours … you're our only small and insignificant and you want to get into games larger than yourselves."
Mr Bianco, who, like Rubio, works for the newspaper Il Roma and with other local news outlets, tellsOssigenothat Arzanohas been living for a long time in a climate of widespread lawlessness. The City Council was dissolved with a measure by the government, in 2008, due to mafia infiltration. On March 4th, the Mayor Mr GiuseppeFuschino was put under house arrest on charges of attempted graft. Since then, a Prefectural commissioner administers the City Council. Former councillors and advisers are under investigation for various crimes, including forgery, abuse of office and graft.
"To the investigators I have handed over the copy of hundreds of recent articles written by me that deal with politics, crime and the judiciary. In Arzan we don't have merely an institutional problem. We have Camorra clans waging wars against each other, and new groups that have gained criminal power by committing various homicides."
Giuseppe Bianco had already been threatened in 2011. Three years before, Domenico Rubio too had received an envelope with bullets.
"I live in a tense situation because of my job. I feel the impatience of local politicians towards me. They treat me like a leper. In this region – Bianco says – journalists like me who want to go at the root of the facts, are isolated. I am comforted by the human proximity of the carabinieri and the solidarity of the Order of Journalists of Campaniagives me courage." Angelo Marino, Vice-President of the Anti-Camorra Commission of the Regional Council of Campania, also expressed solidarity with the two reporters in a press release.
DF

I contenuti di questo sito, tranne ove espressamente indicato, sono distribuiti con Licenza
Creative Commons Attribuzione 3.0