Compensations. Councillor asks for 250 thousand euros to "Altomilanese"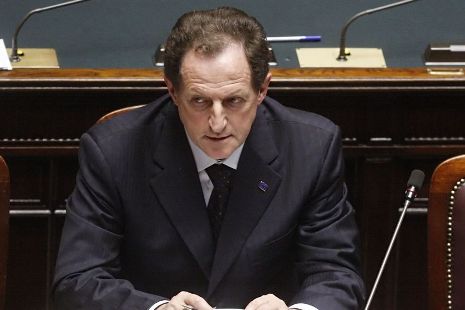 Mario Mantovani contests 69 "defamatory and offensive" articles. No request of correction before the summons of the editor and a reporter
The Commissioner of Health and Vice-President of the Lombardy region Mr Mario Mantovani has claimed damages of 250 thousand eurosto ErsilioMattioni and Paolo Puricelli, respectively editor and columnist of the weekly LiberaStampaL'Altomilanese, because he feels defamed by 69 articles published by the magazine in 2013. The request is contained in a mediation procedure submitted by Mantovani toreporters on March 26th.
Before seeking compensations, the commissioner did not as for a correction to the contested articles. "Every time we were preparing an article about him we called him for a comment. I never imagined he would come to ask for a claim for damages so high to an editor of a local newspaper and a 24 years old reporter who has not yet even registered with the Order ofJournalists. I believe that the real purpose – Mattioni continues – is to silence the only critical voice that was raised against him in an area that he feels is politically his."
Puricelli, the young reporter who follows the politics of Arconatefor the Milanweekly, explains: "Mantovani was mayor of the City not too long ago. Many of the articles that I have been challenged withconcerned the fact that Mantovaniheld various incompatible positions at the same time: those of mayor, regional councillor, regional commissioner forhealth, Region Vice President, senator and coordinator of the PDL. IndeedMantovani – Puricelli continues – had to resign as a senator, while the role of coordinator of the PDL vainshed with the return of Forza Italia".
According to Mantovani's lawyer, RobertoIncorvaia, the weekly L'Altomilanese "has led an obsessive and defamatory press campaign, of a violence and intensity that dose not allow the Hon. Mantovanito remain inert. There are, in fact, no less than 69 articles (sometimes more than one in the same issue) in which false circumstances were exposed, and tones and expressions intended to offend the moral personality of Hon. Mantovanihave been used."
On May 23rd, the parties met to try and mediate. The law states that the outcome of the mediation is not ​​known immediately: the outcome will be announced in the coming weeks on whether and an agreement has been reached, or if open a civil case is opened.
Mediation is a procedure that became mandatory on 20th September: anyone who wants to bring a civil action must initiate the mediation procedure. The mediator will convene the parties, accompanied by the lawyers, and try and seek an agreement. If this is not found, it gives the green light to the trial proceedings.
Solidarity to ErsilioMattioni and PaoloPuricelli was expressed by the Order of Journalists, by some councillors of the Democratic Party and by many readers.
RR

I contenuti di questo sito, tranne ove espressamente indicato, sono distribuiti con Licenza
Creative Commons Attribuzione 3.0