Grillo's Blog. Parliamentary Press condemns attack on reporter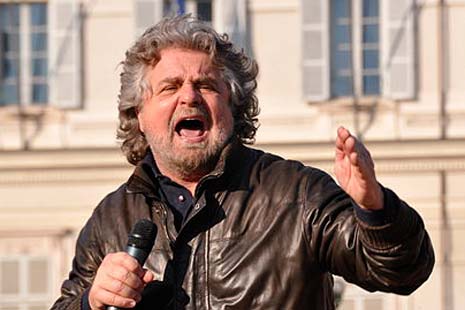 Solidarity following the harsh criticisms against La Repubblica journalist Tommaso Ciriaco
The Parliamentary Press Association issued a note to express solidarity with the journalist Tommaso Ciriaco from La Repubblica, calling it "an object of insults with a discriminatory flavour on BeppeGrillo's blog for having described in an article published by on LaRepubblicathe divisions within the movement." The reporter also received certificates of solidarity from his newspaper and some parliamentarians.
As the statement of the ASP reads: "The right of reply can not turn into a personal and intimidating hunt down. The Parliamentary Press Association hopes that the 5 Star Movement will cease an aggressive attitude towards reporters who freely and seriously pursue their profession."
TommasoCiriaco was severely attacked by Grillo's blog for an article on the M5S group at the European Parliament in the aftermath of the alliance with Farage. Grillo'spost of accuses the journalist of "stalking" M5S deputies: "He picks up jokes in the elevator, he follows them up to the train, he follows them to the car, he follows them to the airport, he follows them right into the airplane. You might start thinkinghe is a secret agent.Tommasois from LaRepubblica, he is asked only to write lies about the M5S, about Grillo, aboutCasaleggio, about the staff, about the M5SMPs, and he accomplishes his task. Head down and he writes lies. Lies upon lies."
Grillo denies that there are "problems"in the Eurogroup("The only problem is caused by those scribblers who invent news"), and concludes by extending the target: "How many Tommasi are there in the Italian newspapers of the regime? Many, but don't get pissed off, because one thing is certain: they will last little. After that, they will have to look for a job like millions of Italians, and these days it is not easy."(Reuters)
Also read the comment Intimidations. Denouncing them one at a time is not enough.

I contenuti di questo sito, tranne ove espressamente indicato, sono distribuiti con Licenza
Creative Commons Attribuzione 3.0