Homophobia. Treats against "L'Espresso" journalist on Twitter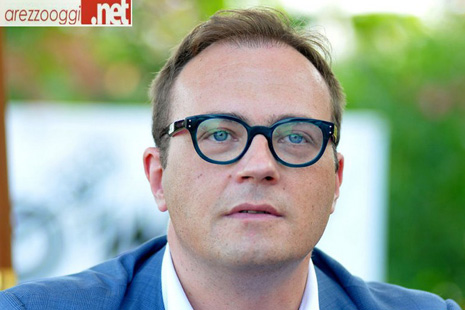 Tommaso Cerno expressed himself in favour of private beaches for gays and lesbians. He received a photo with ropes knotted for hanging executions. A solidarity campaign
The journalist from the weekly L'Espresso, Mr TommasoCerno, after having expressed opinions in favour of gay tourism, was threatened and heavily insulted on Twitter by an anonymous user, who posted a picture of a table laden with ropes knotted for hanging preparedfor the diners, and has written to the reporter: "You f* faggot, you are invited to dinner tonight… and remember to also bring your little friends along". The user has as a profile picture a photo of Hitler and of the inscription at the gates of theAuschwitz concentration camp "Arbeitmachtfrei" (Work makes you free).
SOLIDARITY ON TWITTER – Cerno has spread the message he received, and immediately a solidarity campaign on the social network ensued, so much so that the journalist has called it "almost a virtual gay pride", referring to the Gay Pride parade to be held in Naples on June 28th (the TheGay CenterAssociation then invited Cerno to open the event).
Many ordinary users, various colleagues, writers and politicians (including LiciaRonzullifrom Forza Italy, Paola Conciafrom the Democratic Party and Nicola Zingaretti, president of the Lazio Region) sent messages with the hashtags #siamotutticoncerno (we are all with Cerno) and #Iostoconcerno (I am with Cerno). As Mr Cerno commented, "precisely because of this demonstration of bipartisan maturity by the country, we must now turn our attention to the thousands of youths who suffer every day these subtle forms of violence and do not have the ability to make them public and gather a similar solidarity. It is for these kids, who cannot declare themselves gay and who live in the silence of everyday offenses, an effective law on homophobia needs to be done."
OPINIONS ON GAY TOURISM –The journalist, who wrote:"I will always fight against homophobia and ignorance. I, who have been the victim of both", also commented on Twitter the position taken by Bruno Della Maria, the president of Federalberghiin the Udine province, against the idea of ​​opening in Lignano beaches dedicated to gay, lesbian and transgender people. "Tourism in the Friuli region is in full crisis, and in the name of ignorance and bigotry it rejects modernity and money to keep its old and empty hotel rooms", Cernosaid.
THE LAWSUIT – The journalist then announced that he will fileto the Prosecution of Rome a lawsuit for defamation: "It is an act aimed at ensuring that the state pursue those who discriminate, even anonymously," he said.
DF

I contenuti di questo sito, tranne ove espressamente indicato, sono distribuiti con Licenza
Creative Commons Attribuzione 3.0