Bari. RAI crew assaulted and robbed of camera in Enziteto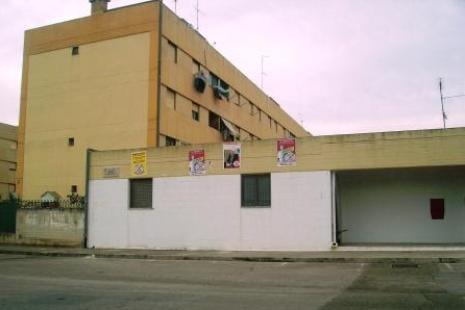 The journalist Leonardo Zellino and his cameraman have been threatened with death. The camera was returned shortly after. The police had to be called in for the filming
Insults and death threats, then a kick and the camera that is violently taken away, only to be returned shortly after. It is the serious intimidation of which Leonardo Zellino, RAI journalist for the TGR Puglia and a cameraman from the news agency "Luca Turi" were victims on Saturday, September 6th. They were assaulted in Enziteto, a district on the outskirts of Bari notorious for drug dealing.
THE STORY – "In the same area the night before the convict Domenico Mininni was 'kneecapped', so we decided to go on-site to shoot some footage" Leonardo Zellino told Ossigeno. "The operator had just turned the camera on. We had arrived twenty seconds before in Via della Solidarietà, when a man of about thirty, on a motorcycle, without a helmet, approached us and began insult us heavily. We were threatened with death and intimated us to leave immediately."
"I have no doubt that this guy was a watchman. Enziteto is based on criminal laborers of this type. I was alarmed and told the cameraman: lets leave the area immediately. As we walked back to our car, the same man continued to inveigh against us. Then he approached the operator, kicked him in the leg and snatched very violently the camera from his hands. He then got on the bike and went away", Zellino says.
"I and the cameraman were going away, but a few minutes later the same man joined us and gave us the camera back talknig to us in a calmer tone, suggesting that someone had ordered him to immediately return it. He told us that we should not come around there anymore, because 'they' have to work there. He pointed out that 'they' have nothing to do with what had happened the night before", the journalist says.
"We left and I called the police to tell them what had happened. The military joined us in just a few minutes. At that point, with their help, we reached the point where the kneecapping had taken place the previous evening and the cameraman could shoot a couple of images."
"The scandal of this whole affair is that in the civilized Bari, the capital of the region, there is a place that is off limits where you can go in only if escorted by the police" Zellino admits.
Solidarity to the RAI crew was expressed by the Association of Journalists of Apulia, Assostampa Puglia and from the RAI.
RR

I contenuti di questo sito, tranne ove espressamente indicato, sono distribuiti con Licenza
Creative Commons Attribuzione 3.0