Calabria. Anti-'ndrangheta activist attacked and ridiculed in public square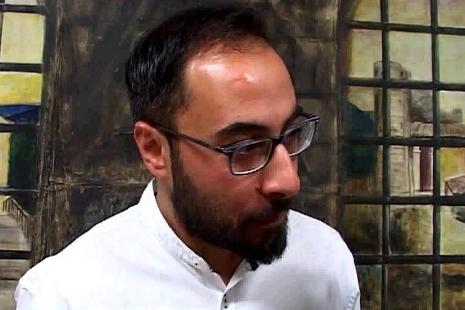 In Canolo (Reggio Calabria province) on August 10th during the "Festa del Pane" (Bread Fair) a man has insulted and forced to dance in the public square Giuseppe Trimarchi, then told him to leave
During the town celebrations, they took him, dragged him to the middle of the square and forced him to dance the tarantella with them. They mocked him, insulted him and told him to go home. Giuseppe Trimarchi was the victim of this violent and intimidating behaviour on August 10: an anti-'ndrangheta activist and author of Calabria Ribelle (Rebel Calabria), a book that collects testimonies of men and women from Calabria who are fighting against local crime. It happened in Canolo, a village of seven hundred inhabitants on the slopes of the Aspromonte, twenty kilometres from Siderno, in the province of Reggio Calabria.
Trimarchi was in the company of some friends in Canolo, which is his hometown, in the square where the "Bread Fair" was taking place. As is tradition, at the end of the celebrations the people present got into a circle, they formed the "wheel" and began dancing the tarantella. Trimarchi remained on the sidelines. According to some witnesses, a man approached him and persistently invited him to dance with the others. After the third refusal, the same individual would have lifted Giuseppe up, pushing him right to the centre of the dancing wheel and trying to force him to dance. According to the website Anti-Mafia Duemila, the man supposedly said, arrogantly and in dialect, a sentence like: "You do not want to dance (with us, ed) because you told us that we are the 'ndrangheta list … you either are part of the culture or you're not part of the culture. If you are part of the culture then you have to dance, if you do not want to dance go home."
In the months before Giuseppe had expressed dissent on his Facebook page about an electoral list submitted to the municipal elections in the township. Trimarchi did not return home as they ordered him to. He sat back down with his friends a few yards away from the "wheel" of people. At that point, some sources refer, the same man attempted to attack him physically, but was blocked by other people. Two days later, Mr Trimarchi filed a complaint to the local police station. Trimarchi is not registered with the Order of Journalists, but in the past he has collaborated with several magazines including Calabria Ora and Il Quotidianodella Calabria. The writer received solidarity from CGIL, Flai CGIL and SPI CGIL of the Reggio Calabria – Locri district, from the ANPAS (National Association of Public Assistants), from the local branches of Libera, and many other local associations.
RR

I contenuti di questo sito, tranne ove espressamente indicato, sono distribuiti con Licenza
Creative Commons Attribuzione 3.0