Calabria. Boss ordered from prison: threaten that reporter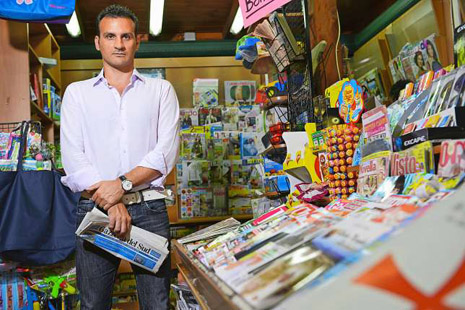 The phrases of the alleged leader of the Mongiardo clan against Francesco Ranieri, chronicler of the Gazzetta del Sud from Soverato (in the province of Catanzaro) emerge from phone taps from 2010. Solidarity from National and company union
"He must not write things about me, or I'll break his head, really." It is one of the phrases of an alleged boss of the 'Ndrangheta, Mario Mongiardo, against Francesco Ranieri, a journalist of the Gazzetta del Sudworking in Calabria in the area of Soverato (Catanzaro province). The threats to the reporter emerged from the interception of the anti-Mafia directorate of Catanzaro during the investigation that led on August 25 to the operation "Hybris" and the arrest of twenty people accused of being part of the clan Procopio-Mongiardo.
The boss was intercepted on December 3, 2010 during talks in prison, where he has been confined to for some time. Mongiardo did not like the articles by Ranieri on the affairs of his family and the seizure of his goods, and gave provisions for pressure to be made on the journalist.
JOURNALISTS "MOVING TARGETS". SOLIDARITY – "I will continue to do my job as I always have and always will try to do it better", Ranieri said. Solidarity with the journalist was expressed by the Company union of the newspaper and the Journalists' Union of Calabria. "This is yet another confirmation: journalists who hold their back up straight, incompatible with the "bows", are now moving targets. "The gangs – the Editorial committee of the Gazzetta del Sud wrote in a solidarity statement – have raised their aim: from warnings they have moved on to explicit threats, to direct intimidation."
Carlo Parisi, Deputy National Secretary of the FNSI and secretary of the Union of Calabria, expressed "full solidarity and esteem of the FNSI for the commitment, seriousness and professionalism that distinguishes his work, the result of research and verification, and not of notes or pieces of favour to please the powers that be."
THE BOSS'S PHRASES – "You tell Francesco to go and find him, to tell him not to write crap about me, or I'll break his head, really, he has to write things in a delicate way." From the tapped conversations that Mongiardo had with his minor daughter (both are now charged with domestic mafia-like aggravated violence), it appears that the boss wanted someone to go to Ranieri's home to pressure him, so that he would stop digging into his family affairs. The investigations show that his daughter approached Ranieri to say, on behalf of his father, to also write positive news on the boss.
27 JOURNALISTS THREATENED IN 2014 IN CALABRIA – Ranieri is the last of 27 journalists threatened in the region since the beginning of the year. The secretary of the Union of Calabria, Parisi, offers a picture of the situation: "If an article does not make anybody unhappy, then it is no news. LucioMusolino, Pino Lombardo, Paolo Orofino, Guido Scarpino, Michele Inserra, EmilianoMorrone, just to name the last cases of seriously intimidated journalists, know something about it. Especially, Michele Albanese, who is forced to live under armed guard and move around in an armoured car".
DF

I contenuti di questo sito, tranne ove espressamente indicato, sono distribuiti con Licenza
Creative Commons Attribuzione 3.0