Cava de' Tirreni (Salerno Province). Journalist assaulted and threatened with death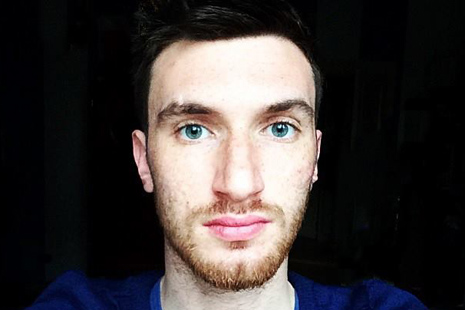 The reporter of the Corriere del Mezzogiorno was filming the launch of fireworks. Pursued by ten people and forced to delete the footage
"I'll kill you." "I'll throw you off the cliff." "We know where to come and pick you up." Carmine Benincasa, a 22-years-old journalist for the Corriere del Mezzogiorno, was attacked by ten people, slapped and kicked, threatened, chased and detained for more than half an hour because he had filmed the fireworks that were being launched from an area close to the passers-by, in his opinion without regard to the safety distance. He was forced to hand over the memory card of the camera to the attackers, who deleted his footage. It happened on Sunday, October 5 in Cava de' Tirreni (in the province of Salerno). The next day, Benincasa reported the attackers to the police. "Now I'm afraid, but I will continue to write because it is my right", he tells Ossigeno".
The reporter was attacked by some of his fellow citizens. It seems that among them there were also those who just hours before had carried on their shoulders the statue of St. Francis during a religious procession to the shrine. Benincasa has received the solidarity of the Mayor Marco Galdi, of the online magazine PositanoNews and the Association of Journalists Cava-Costa d'Amalfi "Lucio Barone".
FIREWORKS AND AGGRESSION – On Saturday, while walking, the reporter felt that the fireworks were being fired without complying with the safety distance from pedestrians. "As a citizen, I felt concerned. I even photographed a child who touched one of the fireworks ready to be launched. So I phoned the deputy mayor and the firefighters to tell them", Benincasa says. Then the reporter spoke about it to his colleagues at the newspaper and on the following day, on Sunday, he returned to film the feast scene with the camera.
"While filming, I realized I was being followed by a man, one of those who had brought the statue of St. Francis in the procession. He placed the lighter in front of the camera, saying "'So you'll see clearer'", the journalist recounted. Then there was the attack. "A man came up and told me to leave, otherwise I would have been slapped. Then – Benincasa says – came the one who had followed me around all evening. He kicked me and slapped me, and I tried to dodge the hits. He jerked my arm. I started crying for help, and he told me, 'I'll kill you.'"
THE CHASE – While some people were trying to stop the aggressor, Benincasa ran away, but was then blocked by another man. "He tried to snatch the phone off me, but I managed to slip thorugh and started running again, but I was stopped once again by yet another man. At one point – the journalist continues – I think I had on me all the bearers of the statue of St. Francis. They took my camera and threatened to throw it with me in the ravines that are nearby. They added that if I wrote something about it in the paper, they would come and get me, because they knew where to find me. I also work in my family's café, and I have interpreted the phrase as a threat directed also to my loved ones."
In the end Benincasa had to deliver the camera's memory card, which in the meantime he had hidden in a pocket, and the attackers removed the footage. "In the meantime, other people had gathered around, but instead of helping me they laughed at me. I had to delete the pictures on my phone, in front of everyone. They gave me back the card – the journalist continues- and then they let me go. I took refuge in a nearby hospital, to feel safe. I was terrified. Then my father came to pick me up."
DF

I contenuti di questo sito, tranne ove espressamente indicato, sono distribuiti con Licenza
Creative Commons Attribuzione 3.0