Elba Island. Tires of Romano Bartoloni's car slashed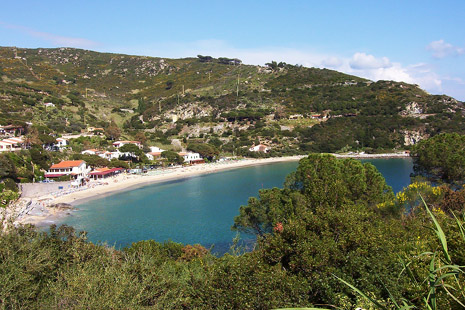 In the preceding days, the President of the Roman reporters had criticized the celebrations for the bicentenary of Napoleon's exile on the island
On August 14th, in Marciana Marina, Bartoloni found the tires of his car deliberately slashed and rendered impossible for reuse, and he is convinced that the gesture could be in retaliation for the publication in the local press, in earlier days, of a number of articles in which he criticized the choice of local administrators to turn into a major event the bicentenary of Napoleon's exile on the island. It happened on the eve of the 15th of August to Romano Bartoloni, president of the Union of Roman Reporters, who for years has been going to the island of Elba and writes on a number of online local news outlets and Il Tirreno.
"This summer – says Bartoloni to Ossigeno – I have dealt in particular with the festivities organized for the bicentenary of the arrival on the island of Napoleon and the landing fee introduced around a year ago."
The journalist criticized the decision to celebrate the anniversary of the landing of Bonaparte, which he believes was reviled at the time by the Elba inhabitants, and which is instead re-evaluated two hundred years later. To have caused resentments, according to the journalist, it may have also been his interest in the use of funds accruing from tourism, which according to unofficial sources quoted by the journalist, would be destined precisely for the celebrations of the bicentennial.
"On the morning of August 14 – he continues – I found the tires of the car drilled near the circle, in a way that made them irrecoverable, and I had to replace them." Bartoloni, who had not received threats, has complained to the police station of Marciana Marina. "I would never have expected it – he adds – but the manner in which the incident happened are quite suspicious to me. The hypothesis that the incident is a result of what I wrote stems from the fact that I know that my pieces do not arouse enthusiasm among local administrators and inhabitants".
FD

I contenuti di questo sito, tranne ove espressamente indicato, sono distribuiti con Licenza
Creative Commons Attribuzione 3.0