"Gang and loan sharks": Giornale del Cilento on trial for defamation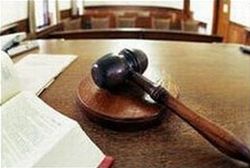 I was not expecting it, the chief editor Maurizio Troccoli said. We talked about a gang of loan sharks discovered by the prosecution
The editor of the online newspaper Giornale del Cilento, Maurizio Troccoli, and the judiciary reporter, Luigi Martino, received a notice of completion of the investigation as a prelude to their trial for defamation. The editor cannot explain this development and confesses his bitterness to a lawsuit he considers unfounded and made up for intimidation.
The case stems from two of the fifteen complaints coming from the same group of people in relation to news articles published in 2012 to report on the developments of a judicial inquiry, as the newspaper wrote, on the "suspected members" of an conspiracy association for usury.
"We have reported the results of a lengthy investigation by the Prosecutor of Vallo della Lucania on a criminal organization dedicated to usury, an investigation that ended with several arrests. The court document – says Troccoli to Ossigeno – arrived, and we used the terms "gang" and "loan sharks" (in two articles by the journalist Rito Ruggeri) and '"gangs" in an article by Luigi Martino. Moreover, in the article there is no mentioning of the culprits' names. We wrote following the available information held in the acts of the investigation, which we obtained. 'Gang' and 'loan shark' have been used as synonyms for 'criminal organization' and 'usury'. This meaning is explained in any dictionary."
As the editor of the Giornale del Cilento explained, those who filed the complaint "were the arrested. One has also been councilor for the City Council of Marina di Camerota (near Salerno), while the others are building contractors. The notice, as my lawyer explained to me, is the prelude to a trial: there will be a preliminary hearing, but also a request for judgment.We decided to file a statement of defense to support the groundlessness of the accusations made against us. We still hope that we can close the case without celebrating a process.""I wonder whether it is right that the work of journalists, especially those working in areas such as the insidious Cilento, must be exposed so openly to the initiatives of those who resort to such pretentious libel. This initiatives, in my opinion, hava a purpose of intimidation, as often happens in these cases. These abuses should be discouraged." Troccoli knows the problem well.
In October of 2013 he was sued by the councillors of the City of Marina di Camerota for some articles on an investigation over the misappropriation of public money. The bitterness of the journalist from Cilento is clear: "If I am guilty of having used in this context the term 'gang', how many more journalists will have to go to jail for libel for the same reason? I really hope to shut the door on any attempt to use complaints as a means of intimidation. "
CT

I contenuti di questo sito, tranne ove espressamente indicato, sono distribuiti con Licenza
Creative Commons Attribuzione 3.0