Gaza. Explosion. Italian video reporter Simone Camilli dead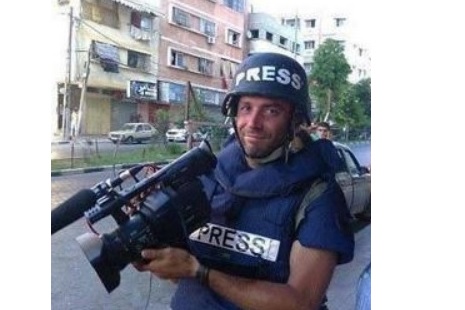 He is the eighteenth reporter from our country killed abroad. In May, in Ukraine Andrea Rocchelli had died in similar circumstances
The Italian video reporter Simone Camilli was killed, along with six other people, today, August 13, in BeitLahiya, in northern Gaza, while filming Palestinian sappers intent on defusing an unexploded Israeli bomb. The bomb exploded during operations. The news was released in the early hours of the morning by Palestinian sources.
The Italian Foreign Ministry confirmed the name of Camilli, video reporter from Rome, at lunchtime. On the identity of the other victims, the news is still uncertain. In addition to the five sappers who were trying to deactivate the bomb, there could have been other journalists, one local and one American.
"Simone had been living for a long time in that area – family members said when they heard the news – but in the past he also followed other conflicts in hard areas of the world. He has the author of numerous reports. He has always been on the front line." Camilli worked for several news agencies, including The Associated Press.
"The death of Simone Camilli is a tragedy, for the family and for our country," was the comment of the Foreign Minister Federica Mogherini. "Once again it is a journalist that pays the price of a war that has been going on for too many years and for the second time in a few months we mourn the death of young men engaged with courage in the work of the reporter," she added, remembering in such a way Andrea Rocchelli, who was killed in Ukraine last May. Camilli is the eighteenth Italian reporter killed abroad. In Gaza, on April 15, 2011, the reporter Vittorio Arrigoni, 36, was killed in circumstances that are still unclear.
MF/ASP

I contenuti di questo sito, tranne ove espressamente indicato, sono distribuiti con Licenza
Creative Commons Attribuzione 3.0