Gazzetta del Mezzogiorno reporter repeatedly threatened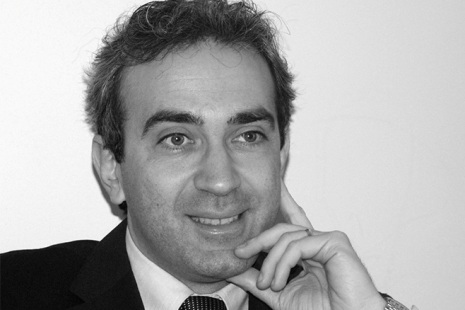 Gianpaolo Balsamo works in Barletta. Since 2006 he has been the victim of intimidation. "I've thought about changing jobs", he confesses
A letter with a bullet, death threats posted on the office door, and then the tires of his car slashed. These are the intimidations that the reporter Gianpaolo Balsamo has been the victim of since 2006. Ordinary editor for the Gazzetta del Mezzogiorno in the branch of Barletta, Balsamo writes articles on crime news since 2004.
"For some time I have been receiving threatening phone calls to the office", he tells Ossigeno. "For me, these represent a kind of milder intimidation compared to other episodes of which I have been a victim in the past years and for which I even thought to change jobs", he adds.
THE PRECEDENTS – On March 22, of last year, in fact, the reporter found the tires of his car, parked in front of his house, slashed in more spots. "I reported the incident at the police station of Corato. Only a year before they had broken the windshield of my car", Balsamo recounts. "I am convinced that they do it so as to intimidate me, to compromise my serenity. If they wanted to hurt me, they would have done it without any warning", he adds.
On February 2, 2006 Gianpaolo Balsamo received a threatening letter at the office. "I took the envelope in my hands and I instantly realized that it contained something heavy in it", he says. "Inside there was a message written with a stencil, a clipping of the newspaper with an article of mine on an anti-drug operation that took place in Sicily, but which also involved Calabria and Apulia, and there was also a .17 calibre bullet". "Trani. Hi, Mr. Journalist, you have written a nice article. Now worry about something else, and tell this to some policemen who have busted our balls", this was the lopsided text of the letter he received. The article of the journalist was referring to the police operation called "Tintoretto," with which, on January 21, 2006, the police in Syracuse had arrested twenty people accused by the Prosecutor of drug dealing. "The news of the threat was given by the ANSA news agency and it was also announced by the TG2, so that his elderly mother came to know about it. "It seemed as if I were falling into a nightmare. My daughter was two years old, and, I won't deny it, I thought to change jobs in order to protect my family", the journalist says. "The police have been very close to me and after that episode a video camera was installed in front of the news room in Barletta."
Balsamo had been the victim of another act of intimidation on the night between 15 and 16 June 2010, when unknown persons had forced the office door with a screwdriver after obscuring the video camera with a plastic bag. "On the door they had written with red paint 'Balsamo, you'll end up badly'. I've always reported everything to the police. I know that I deal with difficult issues, but it's my job and I do it basing it on official sources", Balsamo said.
RR

I contenuti di questo sito, tranne ove espressamente indicato, sono distribuiti con Licenza
Creative Commons Attribuzione 3.0