Mayor of San Procopio investigated for slander against the journalist Mr Inserra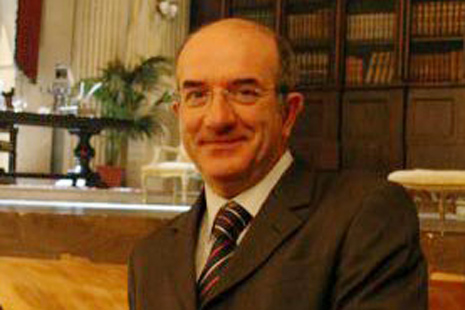 Questioned by the Prosecutor's Office following the complaint of the reporter who he wanted to judge in the public square for reporting the alleged "bow" of the patron saint 
Eduardo Lamberti Castronuovo, councillor for legality of the province of Reggio Calabria and the mayor of San Procopio, is being investigated by the Anti-Mafia District Directorate on charges of aggravated mafia-like slander against the journalist Michele Inserra, editor in chief of the Reggio Calabria branch office of the daily Il Quotidiano del Sud. The sensational breakthrough in the investigation was revealed by Inserra's newspaper. The newspaper has announced that on Tuesday, August 12, for an hour and a half, the mayor, assisted by the lawyers NicoD'Ascola and Marco Panella, was questioned by the prosecutor of the DDA in Reggio Calabria, Alessandra Cerreti.
The investigation concerns the scoop of the reporter on the conduct of the procession of San Procopio. Castronuovo reacted by trying to minimize. He declared himself the victim of a misunderstanding and said that, in protest, he could leave Reggio Calabria. Inserra wrote that, on July 8, in San Procopio, during the annual religious procession, the bearers of the statue of the patron saint, surrounded by all the authorities of the town, made a suspicious stop before the home of a known boss, Nicola Alvaro, and collect a donation from the hands of the boss's wife.
That stop was interpreted by Michele Inserra and other observers as a reverential bow, a sign of submission to a historic member of the 'Ndrangheta, such as that reported during the procession of July 2 in the nearby town of OppidoMamertina, which had attracted the attention of the entire Country.
ASP

I contenuti di questo sito, tranne ove espressamente indicato, sono distribuiti con Licenza
Creative Commons Attribuzione 3.0