Bari. Two journalists on trial for news leak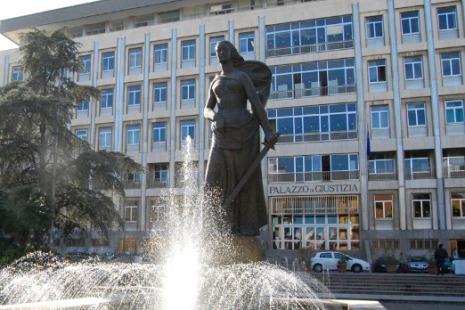 Angela Balenzano and Andrea Morrone were indicted following the publication of the minutes of the interrogation of GianpaoloTarantini in September 2009
The journalists Angela Balenzano and Andrea Morrone will be tried by the judges of the First Criminal Department of the Court of Bari from Monday, December 1st.
Both have been indicted by the GUP (Judge for the Preliminary Hearing) Antonio Diella with charges of handling stolen goods, for Ms Balenzano, and embezzlement and illegal computer access, for Mr Morrone. The story concerns the news leak occurred in September 2009 from the minutes of the interrogation of GianpaoloTarantini, during which he answered to questions relative to the escorts hired for the parties in the private residences of the then Prime Minister Silvio Berlusconi during the year before.
Order and the union of journalists of Puglia protested for these indictments.
Angela Balenzano, journalist of the Corriere del Mezzogiorno, is accused of handling stolen goods. According to the prosecutors in Bari, the journalist would have published those reports on the Corrieredella Sera aware that they had been stolen. But from whom? According to prosecutors, it was Andrea Morrone, IT consultant of the Prosecutor of Bari until 2008: he is now accused of embezzlement and unauthorized access to the computer system. Morrone, also a journalist at the time and works for Lecce Prima, deals with judicial reporting.
In connection with the alleged handling of stolen goods, even RCS and Corriere del Mezzogiorno will be on trial as defendants for administrative liability.
"To assume the handling of stolen goods in cases of news leaks – according to a joint statement by the Press Association, the Order of Journalists of Puglia and the Editorial Board of the Corriere del Mezzogiorno of Bari – has become a most worrisome trend because it challenges not only the right/duty of journalists to inform, but also the right of citizens to promptly be informed of facts that affect the formation and orientation of public opinion.
In the case of the investigation on GianpaoloTarantini, the public interest of the publication of the news was undeniable."
For the same procedure Morrone, was the recipient of an arrest warrant executed on April 12, 2011 and revoked by the investigating judge Sergio Di Paola after the warranty questioning on April 23, 2011, for lack of serious evidence of guilt.
The order reads: "It is sufficient in this regard to consider how the activities currently carried out by Morrone within the journalist context […] could be ideal ground for the reproduction of conditions and situations in which the suspect could again take advantage of the technical knowledge in which is he is skilled to breach computer systems, in order to obtain useful data and valuable information for the conduct of his business."
RR

I contenuti di questo sito, tranne ove espressamente indicato, sono distribuiti con Licenza
Creative Commons Attribuzione 3.0