Carpineti (Reggio Emilia Province). TV reporter threatened and wounded with a knife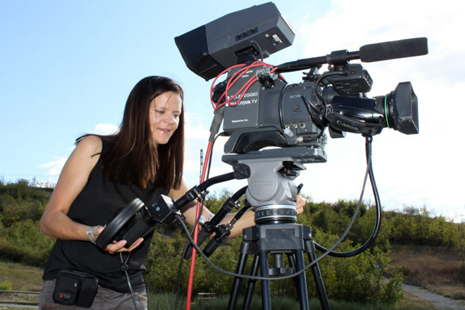 Ines Conradi, of Telereggio, was filming on the street the scene of an accident. She was attacked by two relatives of the woman who was driving the car
A TV operator for Telereggio, Ines Conradi, was attacked and injured with a knife, slapped, kicked and threatened with death while filming the scene of a road accident. It happened on October 19 in Tincana di Carpineti, in the province of Reggio Emilia.
The fact was announced in a statement by the broadcaster, which expressed solidarity with the operator, attacked by two relatives of the woman who drove the car off the road. Conradi reported the incident to the police in Baiso and then went to the emergency room of Scandiano where she was promptly medicated: the medical report speaks of "facial trauma, bruises from bladed weapon, wound caused from a sharp object on the left side, on a right-hand finger and on the right ear, oedema and erythema in the area of the right eye." "Comunicare SPA, the publishing company of Telereggio will act against those responsible for such an attack", the statement said.
AGGRESSION – In the late afternoon of Sunday, October 19, a woman from Carpineti was hurt after having drifted with her car, which fell upside down in an embankment. TG Reggio, the news service of the broadcaster, sends Conradi in place to film the event. The injured driver is already on the ambulance on her way to the hospital while the operator films, from the road, the car being moved with a tractor.
A family relative of the driver approaches Ms Conradi, and tells her to "Get out of the way. I'll break your camera", and in between kicks and slaps, he tries to get her to hand over the equipment. She defends herself, until another family relative of the injured woman rails against her. The man threatens her with death: "Get out of the way. I'll kill you. It's a private thing, get out of the way quickly. I'll break your face." Then he strikes her with a knife in different parts of the body. At that point, Ms Ines Conradi, as explained by the press release, "goes away, hurt and shocked."
DF

I contenuti di questo sito, tranne ove espressamente indicato, sono distribuiti con Licenza
Creative Commons Attribuzione 3.0