"Deep concern" for Lirio Abbate, says Human Rights Commissioner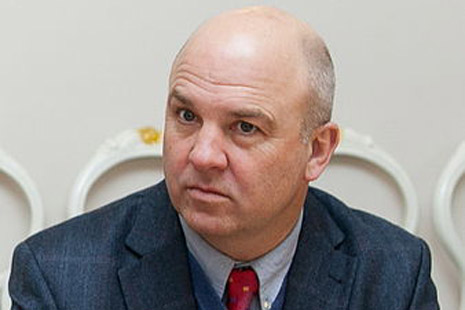 Nils Muiznieks, "surprised and disappointed" for the "lack of reaction by political leaders", urges a "better protection" for journalists
"I am following with deep concern the case of journalists Lirio Abbate, whose car was allegedly chased and hit in a suspicious accident, and Francesca Fagnani, who received explicit death threats after having interviewed Abbate", the Human Rights Commissioner Nils Muiznieks said.
Muiznieks expressed solidarity to the two journalists and underlined the difficulties for all the Italian journalists serving the public good. "The assault against Abbate occurred despite the fact that he was under police protection at the time. These journalists' cases are new examples of the difficult environment in which journalists in Italy have to work. I want to express my solidarity with Mr Abbate and Ms Fagnani and extend it to all journalists who take serious risks to serve the public good",  the Human Rights Commissioner said.
Moreover, Muiznieks stated his disappointment for the silence of political leaders and he urged the Italian authorities to assure a better protection to journalists.
"I am also surprised and disappointed in noticing the almost complete lack of reaction by political leaders. This is a bad signal. Such events should always be condemned to send an unequivocal message that the State does not tolerate any sort of attacks on the press. I am confident of the ability of the Italian judiciary to establish the facts and hold accountable both the perpetrators and the instigators of the events and I urge the political leaders to afford better protection to journalists", Muiznieks said.

I contenuti di questo sito, tranne ove espressamente indicato, sono distribuiti con Licenza
Creative Commons Attribuzione 3.0
/