Defamation. Renata Polverini files lawsuit against Il Fatto Quotidiano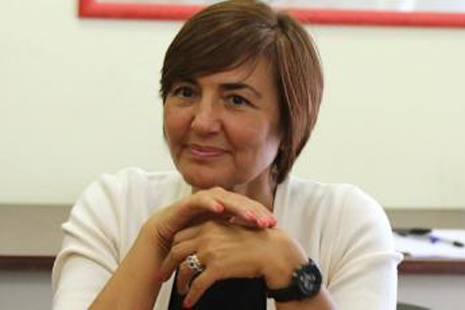 The former UGL Secretary announced it, rejecting the thesis brought forward in an article on alleged expenses charged to the UGL union
Renata Polverini, MP for Forza Italy party, announced a lawsuit against Il Fatto Quotidiano for an article published on October 24, in which personal expenses that would have been made in July 2013 in New York with the money of the UGL union, of which she had been Secretary before turning to politics, have been listed.
The article written by Fabrizio D'Esposito is titled "Polverini: underwear and watches with money from the UGL union. The shopping spree by the former governor of the Lazio region in the papers of the prosecutors in Rome." The journalist writes that Polverini would have made purchases (beauty products, clothes, etc …) using a union credit card "without having any entitlement", since she had no more roles within the UGL.
The costs, the journalist explains, are part of the investigation by the Prosecutor of Rome relative to the management of public funds by UGL.
An investigation that sees among the suspects also the likes of Giovanni Centrella, another former secretary of the union, that because of this story resigned last June.
The article gives space to the MP's version, who, through her lawyer, said that the transactions on the credit card may have been signed by other people. In the same statement of October 24 announcing the lawsuit, Polverini said that "despite being convinced that press freedom is a foundation of democracy", it is necessary to undertake legal proceedings "when passing the limit of criticism and defamation occurs accompanied by insinuations that can easily be proved false (as, for example, those on the management of the assets of the union in the period of my tenure) by evidence from bank records."
DF

I contenuti di questo sito, tranne ove espressamente indicato, sono distribuiti con Licenza
Creative Commons Attribuzione 3.0