Every Civil Society Leader In Azerbaijan Is In Trouble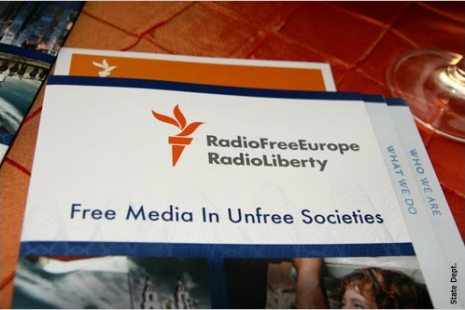 "Journalists in Trouble" is a campaign of Radio Free Europe Radio Liberty that aims to counter violations of the freedom of the press
From Radio Free Europe Radio Liberty – Rights groups say authorities in Azerbaijan have unleashed a campaign of repression in recent months, putting the country's most visible and influential independent activists and advocates behind bars.
Among the most prominent is human rights activist Leyla Yunus, who was arrested and imprisoned with her husband Arif this summer.
As head of the Baku-based Institute for Peace and Democracy, Yunus has been an outspoken advocate for dialogue between Armenia and Azerbaijan and on behalf of political prisoners, positions that have placed her in conflict with the country's leaders. She was arrested on charges of treason that are widely viewed as politically motivated and punitive.
Investigative journalist and RFE/RL contributor Khadija Ismayilova, who has reported extensively on the financial interests of the family of Azeri President Ilham Aliyev, is herself a frequent target of attacks in official media, on-line smear tactics, and threats of physical harm and arrest. She was accused of spying for the United States after meeting with U.S. Senate staffers in Baku in February, and is currently subject to a travel ban on opaque legal grounds that prevents her from leaving Azerbaijan. RFE/RL spoke with Ismayilova by phone about the causes and implications of what rights groups describe as "a brutal crackdown."

I contenuti di questo sito, tranne ove espressamente indicato, sono distribuiti con Licenza
Creative Commons Attribuzione 3.0