Genoa flooded. Beppe Grillo and journalists. Jostling and protests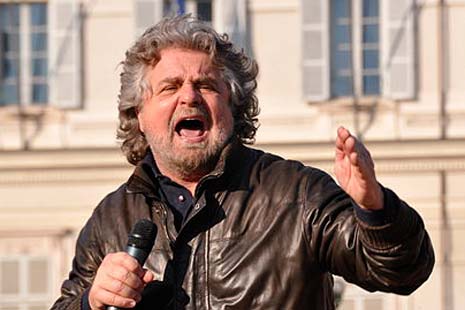 It happened when the M5S leader visited the city. He had asked for a donation of two thousand euros to give interviews. Two rival versions and a video
Four men who escorted Beppe Grillo while visiting the areas of Genoa affected by the floods, jostled two photographers and a video reporter, employees of the newspaper Il Secolo XIX. It happened on October 14th. A video reporter, who witnessed the assault and wants to remain anonymous, has reported the course of events to Ossigeno. The Ligurian Association of Journalists, the Regional Order of Journalists and the editorial board of Il Secolo XIX have expressed solidarity with the reporters involved.
A few hours after the incident, on Beppe Grillo's blog a note appeared saying: "BeppeGrillo was not accompanied by any bodyguard. Violence is not in the DNA of the 5 Stars Movement and the operators involved deserve our solidarity and indeed we invite them to file a complaint."
A video by the Corrieredella Sera shows Grillo giving orders to four people to keep away the journalists, especially the cameramen. Among them there would be the M5S activist that in June tried to break into the offices of the Secolo XIX with another person. Since its arrival in Genoa, Grillo had refused to answer questions from journalists, putting as a condition for being interviewed the donation of two thousand euros to be donated to a fund for flood victims. The leader of the M5S also defined journalists as "the shame of the nation".
FD

I contenuti di questo sito, tranne ove espressamente indicato, sono distribuiti con Licenza
Creative Commons Attribuzione 3.0