La Maddalena (Olbia province). Burned down the car of a journalist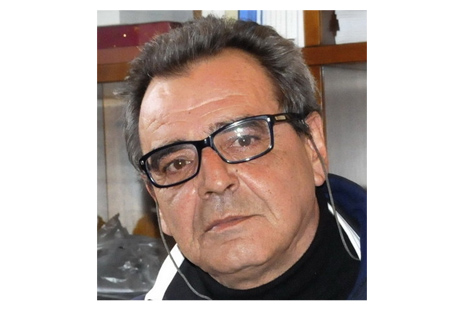 The flames against the reporter Antonello Sagheddu were lighted on October 31st, at 4 am. Solidarity from Assostampa and Order of Journalists, which announces an investigation
The car of Antonello Sagheddu, 60 years old journalist, was set on fire on Friday, October 31st in La Maddalena (in the province of Olbia), right in the town's centre. It was Sagheddu to notice the flames under his house, in via Balilla, at 4 am: thanks to his intervention the car was not destroyed.
The fire, which has burned two tires, a cushion and the plastic finish at the front of the car, was started from the left front tire with a flammable liquid, the traces of which were found later by police. Images from the surveillance camera of a school near Sagheddu's house show a men setting the fire, although from the unclear footage it is not possible to recognize the arsonist. Sagheddu, former reporter of the Corriere dello Sport and ANSA, now edits the blog Liberissimo.net. Solidarity was expressed by colleagues, by the Order of Journalists and by the regional Assostampa.
The Order of Journalists says in a statement that "for some time in the town of the archipelago there had been signs of intolerance towards the world of information." For this, says to Ossigeno the president FilippoPeretti, "soon enough we will organize in La Maddalena an investigation to see if the big economic difficulties experienced on the island, caused by the abandonment of the American base and the shift of the G8 in 2009, have created a tense climate that also involves the press."
The Sardinian Assostampa stresses in a statement that "in Sardinia the odious chapter of intimidation to those who provide information has been reopened." The President Francesco Birocchi explains to Ossigeno that "the economic problems experienced on the island create discontent, both politically and in the everyday coexistence between citizens, such as the use of land. This has sparked intolerance for the information, and it is perhaps in this context that the reasons for Sagheddu's intimidation must be sought".
THE ATTACK – Sagheddu told Ossigeno that on the morning of the arson he was woken up by the noise of the tire that deflated abruptly: "I got up and saw that my Panda was on fire. I woke my wife and my son up, and we put out the flames."
THE REPORTER'S WORK – Sagheddu explains that his blog on La Maddalena treats several sensitive topics. "I think it annoys someone. Even in the past I have received signs: a couple of years ago I had a tire slashed, another time I found the car scratched. Through the blog – the journalist continues – I complain about, for example, the waste of public money, such as the failed restructuring of the abandoned lighthouse on the island of Razzoli, or the state of abandonment for the works begun for the G8 that never was. But the arson attack could be the act of a private individual who felt targeted by my reports. I hope that investigations will clarify the matter. Meanwhile, I am grateful to all the colleagues for the demonstrations of solidarity and friendship shown to me."
DF

I contenuti di questo sito, tranne ove espressamente indicato, sono distribuiti con Licenza
Creative Commons Attribuzione 3.0