Muižnieks. Alarming situation for press freedom in Europe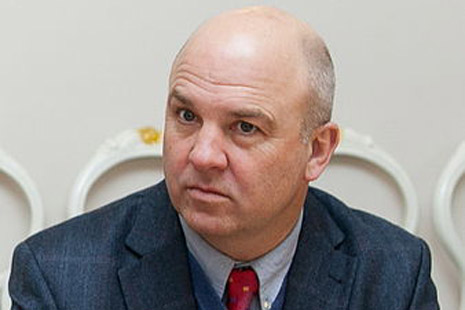 In the annual report of the Regent's University of London, the Commissioner for Human Rights quote Ossigeno's data and denounce the dangers facing the European journalism
Nils Muižnieks, the Commissioner of the Council of Europe, has intervened in the report of the Regent's University of London "Transatlantic Relations: A European Perspective" with an article entitled "The alarming situation of press freedom in Europe."
Starting from the idea that a free press, plural and responsible is the key element for the functioning of a healthy democracy, Muižnieks focuses on various aspects that hinder information in Europe: from a dangerous environment that puts at risk the activities of journalists not only in conflict zones, up to a gag law that persists in many EU countries such as Croatia and Greece, through the many media owners that concentrate around themselves media that often compromise total transparency on reality. The Commissioner also cites the observatory Ossigeno per l'Informazione bringing the example of how in a democratic country which is Italy may have been recorded over 1900 cases of journalists victims of violence since 2006.
Muižnieks identifies eight actions to be implemented to maintain the role of the press as "watchdog of democracy".
from the article "The Alarming Situation of Press Freedom in Europe" in the report of the Regent's University
• First of all, governments have to break out of the state of denial behind which they hide the problems faced by the press. Acknowledging the critical situation is a precondition for any solution. I also think that reliable information is needed to assess the state of the press and that the establishment of a pan-European network of national observatories on violence against journalists would greatly help moving forward.
• Another urgent step is to free all journalists imprisoned because of the views they have expressed and to clear the criminal records of those who have been condemned for their reports. This present situation is in fact incompatible with human rights and the rule of law.
• It is also particularly important to eradicate impunity by effectively investigating all cases of violence against journalists, including those involving state actors such as law enforcement officials. Such a move should be reinforced by specific instructions and training for the police on the protection of journalists.
• In addition, legislation must change. Defamation and libel must be fully decriminalised and dealt with by proportionate civil sanctions only. Moreover, anti-terror and security laws should not unduly interfere with the right of the press to impart information of public interest and the right of people to receive it.
• Protection of sources must also be better ensured. Though this is not an absolute right, the ECHR clearly accords 'the broadest scope of protection' to the press. Interference with this right must therefore be narrowly defined and 'justified by an overriding requirement in the public interest'.
• More efforts have to be made to preserve media diversity and pluralism. This includes providing adequate public resources to support media outlets without compromising editorial independence, and enforcing laws and transparency regulations on media ownership.
• Political attitudes towards journalists must also change. Policy- and opinion-makers, as well as public personalities, must always condemn violence against journalists and accept a higher degree of public criticism and scrutiny, refraining from violent or intimidating reactions. This is crucial to help the press operate freely.
• Finally, the press has to do its bit too. It has to ensure accountability and stamp out unethical and illegal journalistic behaviour. If the press wants to remain free and avoid undue state interference, it has to produce the necessary antidote to media abuses itself, in particular concerning hate speech and violation of privacy. To get there, self-regulatory bodies can build on the different codes of
conduct established in almost all countries, but also on the case law of the European Court of Human Rights, which establishes that freedom of expression is not an absolute right and comes with limits. It is dismaying that 21st-century Europe still needs such recommendations. However, this deplorable situation should not weaken our determination to defend a free press. By defending journalists' safety and preserving a free, diverse and responsible press we make democracy stronger.
RR

I contenuti di questo sito, tranne ove espressamente indicato, sono distribuiti con Licenza
Creative Commons Attribuzione 3.0