Rome. Rammed car of journalist under protection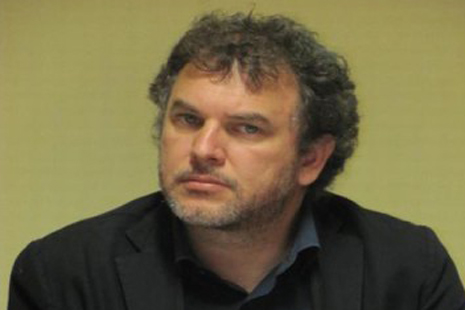 Lirio Abbate is under police protection since 2007. Lately covered investigations on mafia and neofascists in Rome

On Tuesday, November 11, at 10 pm, in Rome the investigative journalist Lirio Abbate suffered a serious assault on which the judiciary is still investigating. As he left the magazine's building  to come back home, on board of the police car with two police officers escorting him, he was chased by another car. The car of the reporter tried to evade but after more than a kilometer, in the center of Rome, near the Vatican, it was rammed. After a brief chase, the police officers reached the two assailants'car. They arrested the driver, while the second person managed to escape. Inside the car, documents of an Egyptian citizen without a criminal record were found.
The driver didn't admit he chased the car. He said to the police that he had been following that car only to go faster, without knowing that on board there was a journalist, that journalist.
Shortly before the attack, the state television had broadcast an interview with Lirio Abbate, in which the journalist summed up the results of his recent inquiry about unknown mafia organizations in Rome that act in connection with neofascist movements.
Because of that interview, the journalist Francesca Fagnani received on the program's website death threats that appear to come from the criminal environment Lirio Abbate wrote about. Ossigeno underlines that this episode is of unprecedented seriousness. Never before in Italy the car of a journalist under escort had been attacked.
Lirio Abbate, 43 years old, is a well known special correspondent of the weekly magazine "L'Espresso" and is a founder of Ossigeno per l'Informazione NGO. He lives under police protection since 2007 because of repeated threats by mafia. In the last years he has published some exclusive investigations on the organized crime in Rome, he has described four powerful clans and their leaders, called "The Four Kings of Rome" (Casamonica, Siena, Carminati, Fasciani) and the relationships between mafia and neofascists in the capital.
Only after this last attack on November 11, it was learned that in mid-September, just after his last investigation published on "l'Espresso", there had been a new act of intimidation against Lirio Abbate. On the seat of a stolen car parked in an irregular manner close to the building of "l'Espresso", a heavy shell and the message "That's for Abbate" were found.
Only "l'Espresso" and the daily newspaper "La Repubblica", owned by the same publishing group, reported with details the attack on the car of the journalist, who received very few declarations of solidarity from public authorities.
See more on Ossigeno per l'Informazione web site:
https://notiziario.ossigeno.info/?p=50309
ASP

I contenuti di questo sito, tranne ove espressamente indicato, sono distribuiti con Licenza
Creative Commons Attribuzione 3.0