Scicli (Ragusa Province). Mafia infiltration. Mayor files lawsuit against Attilio Bolzoni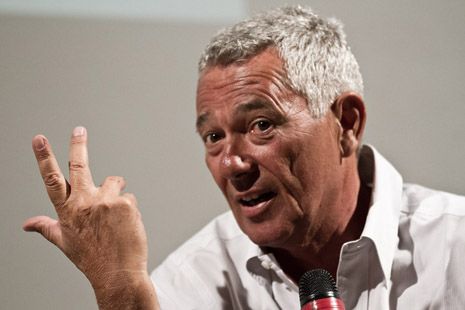 The City Council unanimously approved a document denouncing the reporter of La Repubblica and all those who supposedly defamed the city
The mayor of Scicli (in the province of Ragusa), Franco Susino, has announced a lawsuit against the newspaper La Repubblica and the journalist AttilioBolzoni. The announcement was made by Mr Susino on 30th September during the city council, following the request by some councillors to file a lawsuit for an article in which Bolzoni explained that the municipality of Scicli could be taken over by the police due to Mafia infiltration and that the mayor is under investigation for collusion by the prosecutor in Catania.
The Council then unanimously approved a document, proposed by the Democratic Party Councillor Marco Causarano, which calls on the administration to sue anyone who defamed the city. Bolzoni insists that the news should always be given, while Paolo Borrometi, the journalist who lives under police protection in Modica and who has written a number of inquiries on Scicli, says that the invitation to lodge complaints by Causarano is unusual, since he is a member of the Order of journalists.
"It's a very classic approach, which is triggered whenever there are mafia investigations that do not hit mafia henchmen, but graze instead on the involvement of other people," Bolzoni explained in an interview with the local broadcaster Video Uno. "There is an investigation by the prosecutor's office in Catania, an investigation by the Carabinieri, a prefectural committee that must settle whether there are the conditions for dissolving the Scicli city council. These are facts. Scicli is one of the most beautiful parts of Italy, but if there is a problem it is necessary to say so", he added.
Paolo Borrometi explains to Ossigeno that "the adviser Causarano said in his speech that Bolzoni had to be sued, as well as all those who had previously vilified Scicli. I think he was referring specifically to me. I hope that the announcement will vanish like so many other threats of law suits that I received, but it is absurd that the proposal has been put to a vote, then unanimously approved, and which comes from an adviser registered with the Order of journalists."
DF

I contenuti di questo sito, tranne ove espressamente indicato, sono distribuiti con Licenza
Creative Commons Attribuzione 3.0