28 million euro in compensation asked to a journalist of "l'Espresso"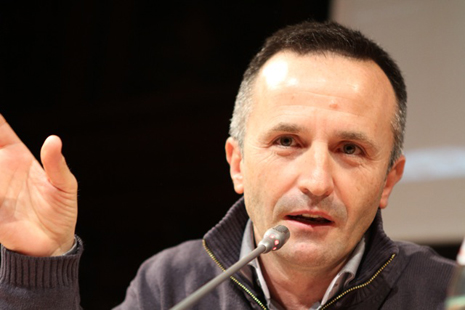 Fabrizio Gatti sued by the former vice-president for Monza area of Confindustria (industrial association), who in 2013 kidnapped and threatened to death the reporter

Twentyseven (27) million euro in compensation. It is the amount asked to Fabrizio Gatti, a journalist of l'Espresso, by Mario Barzaghi, the former vice-president of Confindustria Monza and Brianza who in 2013 kidnapped and threatened to death the reporter after an interview. Also a mayor of Lega Nord party and a captain of Carabinieri military corps, about whom Mr. Gatti had talked in his report "In Brianza between Lega Nord and clan", asked compensations to the journalist, for another million euro. Mr. Barzaghi also requires a compensation of 900.000 euro from the Gruppo Espresso editorial group.
It has been Mr. Gatti himself to spread the news on 17 December, on the Espresso website. "Now Mr. Barzaghi, after he had repeated threats against me even in front of Carabinieri, attacks me instead of blaming himself or his former partners, the mayor and the captain, or the dummy person of the Casalesi [a mafia band] with whom they signed agreements. He seeks such a compensation that, if the judge of Monza court will prove him right, he would obligate me, my family and my grandchildren to work for him for countless generations", Mr. Gatti wrote.
In the arraignment to the reporter, Mr. Barzaghi asks 26.900 euro overall, for him and for two companies of him. The captain Luigi Spenga claims instead to Mr. Gatti half a million euro, while the mayor of Seregno, Giacinto Mariani, asks 400.000 euro.
GATTI'S INVESTIGATIVE REPORT – The journalist wrote that a company created by the then vice-president of Confindustria Monza and Brianza, the mayor of Seregno and the captain of Carabinieri, had made arrangements with another company which was later "seized by the court of Santa Maria Capua Vetere [close to Naples] accused of belonging since a long time to the constellation of companies of Casalesi clan", Mr. Gatti writes. After the report, Mr. Barzaghi resigned from his office in Confindustria, the captain was transferred, and all the city councilors of Lega Nord party in Seregno resigned, against the mayor's decision to not resign.
THE THREATS – On 10 April 2013, after a video interview in which Mr. Barzaghi had admitted his relationship with the mayor, the captain and a dummy person of the Casalesi clan, the then vice-president of Confindustria Monza and Brianza prevented Mr.Gatti to leave his office and held him for about an hour. "You don't leave this place, I break your face, you are a liar!", "Now I'll break the camera on your head. I kill this guy, I kill him", are some of the sentences pronounced by Mr. Barzaghi. Only the arrival of the police allowed Mr. Gatti to leave the office.
DF

I contenuti di questo sito, tranne ove espressamente indicato, sono distribuiti con Licenza
Creative Commons Attribuzione 3.0
/