Claudio Fava: "Italy is the country with the most threatened journalists in Europe"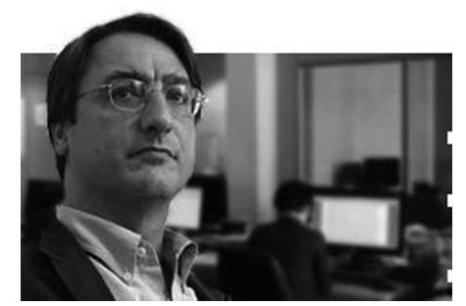 The Vice President of the Parliamentary Anti-Mafia Commission speaks of the hearings in progress on mafia, journalists and media world
Italy is the country that has the highest number of threatened journalists in the European Union. It was stated by the vice president of the Anti-Mafia Commission, Claudio Fava, on Thursday, November 19 during the hearing of Alessandro Barbano, editor of the newspaper Il Mattino, and Antonio Polito, editor of the daily Corriere del Mezzogiorno, at the working committee of the Parliamentary Commission that is the inquiring on the issue.
Fava explained that the working group that within the Anti-Mafia is dealing with "Mafia, journalists and media world" is carrying out a census of threatened journalists, "and is trying to understand how this climate has pervaded the quality of information and how much part of the information has accommodated organized crime to avoid conflict, if not worse". "We have collected worrying evidence in this regard," he said.
In Campania, the Anti-Mafia, Fava concluded, has collected news of some "supporting" press in the light of legal proceedings, or supporting in a world where in the past and not only it has been "an echo chamber, a sort of gazette available for those who needed to make the voice of the Camorra heard".
BARBANO – "The level of attention to the criminal power has fallen because the quality of the way we operate at all levels has fallen: passive journalism is the product of judiciary journalism, which is the decline of journalism in recent times", Alessandro Barbano, editor of the newspaper Il Mattino, said during the hearing.
"Investigative journalism is stuff of the 70s. Even the most courageous journalism today is done through the judicial reporting. Saviano and all the journalists who have been exposed, they told of the investigations of which they have acquired documents through their skill. A journalism mainly focused on judicial acts is a limit, and it is the direction we took nonetheless. It is certainly useful, but it is not enough. The journalist's investigation can show things that are beyond the phone taps and what is written in court documents. Unfortunately almost no one does some investigative reporting anymore because, furthermore, it is very expensive."
POLITO – "Overall, the level of attention of the press with regards to the criminal power has decreased. Even because in the South it is widely thought that the criminal economy, although it is criminal, it's still economy, it produces GDP and wealth", Antonio Polito, editor of the daily Corriere del Mezzogiorno, said during the hearing. "I think – he added – that there are phenomena of self-censorship of journalists on these issues; they happen on other matters, it's hard to imagine that there are no relations with the criminal power when these can do more harm than the political power."
ASP

I contenuti di questo sito, tranne ove espressamente indicato, sono distribuiti con Licenza
Creative Commons Attribuzione 3.0