Rome. Journalist from TV show Ballarò threatened after interview Lirio Abbate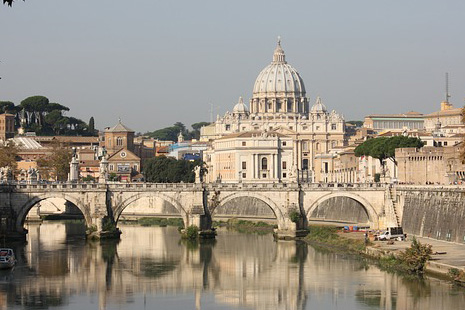 Franesca Fagnani has aired the interview to the L'Espresso envoy reporter shortly before his car was rammed on the Lungotevere
Explicit death threats and unrepeatable insults against Francesca Fagnani, journalist for the TV show Ballarò broadcast on RaiTre, were published in the form of comments signed with pseudonyms on Wednesday, November 12 on the website of the show. The conductor Massimo Giannini announced it on Friday, November 14th.
The night before, the weekly program had aired a long interview with Roberto Saviano and a news report on organized crime in the capital, in which Francesca Fagnani spoke of the partition of the territory between various clans, the links between organized crime and right-wing extremism, and evidence of possible links to politicians and entrepreneurs.
In the report, Ms Fagnani included an interview with L'Espresso journalist LirioAbbate, as an expert on the subject who has published some in-depth investigations into the new organized crime in Rome, its connections with politicians and mobsters and of the covers it enjoys.
That same evening LirioAbbate suffered a serious attack: the car he was traveling on along with two agents (who have been protecting him permanently for some years as a result of death threats received from the mafia) was followed in the streets of Rome and rammed by another car, which then fled. The threats against the journalist Francesca Fagnani appeared on the website of the Ballarò TV show the following morning. Massimo Giannini, in making them known, expressed solidarity and closeness to her and LirioAbbate, backed by a solidarity message posted on the same Ballarò website.
THE CASE – In her report, Francesca Fagnani explained how the Roman underworld works and how the various families are divided in areas of influence, reporting the names that are repeated in the chronicles (Fasciani, Senese, Casamonica, Carminati) and the businesses controlled (drug trafficking, usury, recycling), as well as referring to the ties to extreme roman right-wing circles, to politicians and entrepreneurs.
The day after the episode, Wednesday 12, on the Ballarò website, threats appeared in the section dedicated for comments. "We'll burn your house", "Watch out because you can die" and a series of profanities and trivial insults. Some are signed "Beautiful Casamonica" or "Danilo King Casamonica". The senders, however, have hidden behind fake, unrecognizable profiles.
Francesca Fagnani was already targeted by heavy insults via web in 2012, when she covered the same topic for the TV show ServizioPubblico, broadcast on La7.
GM/ASP

I contenuti di questo sito, tranne ove espressamente indicato, sono distribuiti con Licenza
Creative Commons Attribuzione 3.0