Salento. "Tacco d'Italia" blocked for a month from hacker attack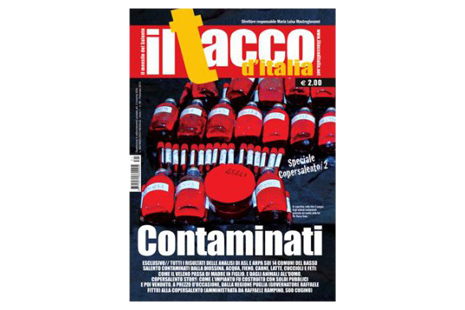 The small online newspaper from Salento suffered the intrusion just as it was under the fire of accusations and lawsuits for its courageous investigations
In the night between 14 and 15 October, the website of the online reporting newspaper www.iltaccoditalia.info based in Casarano (in the province of Lecce) suffered a cyber attack that seriously damaged it. Since then it has been impossible to insert updates, and as such the newspaper was forced to suspend publications. To resume them, investments are necessary that are larger than the small editorial structure can sustain.
The attack came as the newspaper published news and reports that exposed the entire editorial board to strong attacks and lawsuits that, like others in the past, appeared instrumental. The journalist MarilùMastrogiovanni, editor of the newspaper, suspects that the aggression of October 14 was a targeted attack and as such presented a complaint to the judiciary against unknown persons asking to identify the saboteurs.
The safety officer of the newspaper has studied the access points to the site on the night the block occurred and found simultaneous intrusion attempts coming from Germany and China, without, however, being able to trace the perpetrators of the attack because, as it happens in cases like this, the identification codes of access (IP) were masked.
In recent years, due to major investigations published exclusively on the website, the journalist has suffered from threats and intimidation, theft of computers and photo stocks, attacks that can be attributed to members of the Mafia in Salento. She also had to defend herself against unfounded and spurious lawsuits and citations for damages, so far all rejected in court or filed by the judiciary.
RR

I contenuti di questo sito, tranne ove espressamente indicato, sono distribuiti con Licenza
Creative Commons Attribuzione 3.0