Defamation. "I have no money." Sentenced journalist launches a crowd funding campaign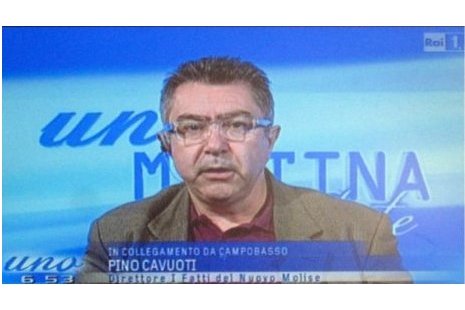 Pino Cavuoti has to pay 12 thousand euro. "My newspaper is gone and I have no money." It is not the only case
Sentenced to pay twelve thousand euro following a conviction for libel, the journalist Pino Cavuoti from the Abruzzo region, based in Vasto (in the province of Chieti) has put aside pride, and confessed to not having the money and has launched a public crowd funding campaign. The sentence to pay the compensation was issued in May 2014 by the Civil Court of Appeal of Rome in relation to an article published in January 2006 by the newspaper Nuovo Molise. Cavuoti will pay with the money gathered from the campaign, and thanks to a discount on legal fees. His story is not an isolated case and demonstrates that economic sanctions should be proportionate to the income and assets of the offender, as indicated by the European jurisprudence.
Pino Cavuoti is 53 years old. He is a journalist since 1995. For fourteen years he has worked for the Nuovo Molise. He was co-editor. He has had to face other complaints. He had his salary, the newspaper took care of the legal fees and the economic sanctions and the condemnations were bearable. Then, in 2010, the magazine has ceased publications, Cavuoti lost his job, his income has decreased and the cost of legal fees has failed while the old trials went forward. Unsuccessfully he attempted to revive the newspaper for which he worked and tried to find another stable job. When he was subpoenaed, nhe was living by writing correspondences for the ANSA agency from Lower Abruzzo and taking care of the communication for a private entity. Those twelve thousand euros, he had no idea where to get them.
So a month ago, he took heart and turned to his fellow journalists with an open letter. Avoiding becoming a victim, without contesting the judgment, he told his disgrace and demanded money. "I'm asking for your help with dignity and without shame, because you can help me – he wrote – also by sending one euro, because otherwise I would not know how to pay." Some local newspapers and websites published the letter. It has stirred the feelings of some, who sent him something. But above all, it caused a sensation. As memory goes, there are no similar cases of journalists who have confessed publicly that they were put out of action by a conviction for defamation. Within a month Cavuoti is the second journalist who, having to pay compensation for defamation beyond his ability to pay, relies on the solidarity of friends and colleagues, putting aside the pride that so far has been a hallmark of the category.
GA

I contenuti di questo sito, tranne ove espressamente indicato, sono distribuiti con Licenza
Creative Commons Attribuzione 3.0