Porto Recanati (Macerata province). Building society asks 465 thousand euro in damages to journalist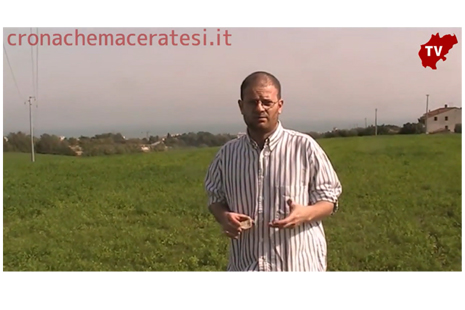 Alessandro Trevisani is a freelance. He has been following for over a year a grand tourist project by the company Coneroblu, raising questions. He declined a request for mediation
The building company Coneroblu demanded a compensation of 465 thousand euro to Alessandro Trevisani, 42 years old freelance journalist and contributor to the online newspaper CronacheMaceratesi, for an article and other comments that would have damaged the reputation of the Administrator of the company, Lydia Karmalyuk, American citizen of Ukrainian origin, and the plan to build a five-star resort on the Burchio Hill, in Montarice di Porto Recanati (in the province of Macerata).
On December 11th 2014, the journalist was summoned by the company to attend a mediation hearing, which he did not join. Having fulfilled this obligation, the company can now proceed to a citation at the Civil Court.
Coneroblu complains of harm to the image and reputation caused by Trevisani with an article from last September and subsequent public interventions. In the article of September 9th on CronacheMaceratesi, Trevisani reported, among other things, that in Spain Mrs.Karmalyuk "had among its partners and collaborators" some people involved in criminal affairs. The implicit reference was to a woman charged in Spain in 2012 in the trial "Ballena Blanca" (white whale), on some real estate companies created in the Costa del Sol and used as dirty money laundering centres, Trevisani explains.
THE CORRECTION – On this point, the company sent a correction to the newspaper, which published it so as to point out that the woman had been acquitted from the trial and had no working relationship with the administrator. After the publication of the correction, the journalist was invited to an informal meeting, to which he refused to go.
DF ASP

I contenuti di questo sito, tranne ove espressamente indicato, sono distribuiti con Licenza
Creative Commons Attribuzione 3.0