Specious lawsuit. Reporter acquitted, former mayor to trial for slander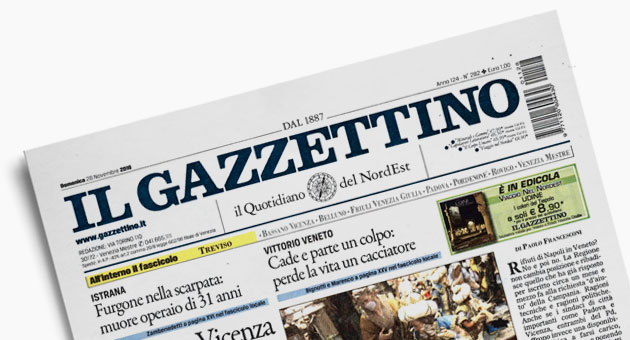 In 2008 the mayor of Azzano Decimo (Pordenone) sued at the expense of the City Council a collaborator of the daily Gazzettino, which had written real news
Giovanni Luigi Piccinin, collaborator of the Pordenone edition of the newspaper Il Gazzettino, who was sued for aggravated defamation in 2008 by the then mayor of Azzano Decimo (in the province of Pordenone), Mr EnzoBortolotti, was acquitted by the Court of Pordenone, who filed the lawsuit against him because he had reported truthful news. In 2009, the same court indicted Bortolotti on charges of slander against Piccinin and the newspaper. In 2013 the former mayor was acquitted in the first degree in full, but the general prosecution of Trieste decided to appeal the judgment, which is now awaiting for the appeal trial to proceed.
The story has hit headlines once again following the decision by the Court of Auditors of the Friuli Venezia Giulia region to condemn the former mayor to compensate the City for the expenses incurred in the lawsuit against Piccinin and the newspaper, for an amount of € 979.20 in addition to court fees of € 225.07. The resolution also planned to sue the Il Gazzettino, which however was not taken to court.
THE CASE – The story begins in May 2008, when the local police fined for speeding the then mayor of AzzanoDecimo, a member of the Northern League, also known for his strong political stances. Piccinin reported the offense in an article entitled "Another mayor in the Aster web. The speed camera captures the 'warrior' of Azzano" published on June 15th in the first page of the Pordenone edition of Il Gazzettino. Bortolotti reacted committing public money to instruct a lawyer and sue the author of the article and the magazine that published it.
EP ASP

I contenuti di questo sito, tranne ove espressamente indicato, sono distribuiti con Licenza
Creative Commons Attribuzione 3.0