Striscia La Notizia. Edoardo Stoppa threatened in Naples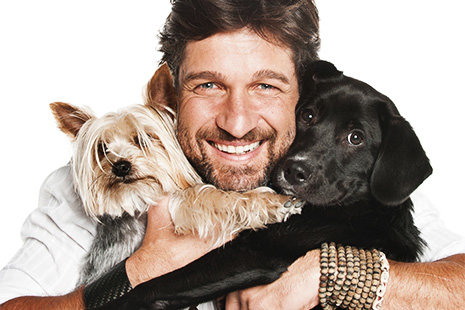 He was carrying out a service on fighting dogs. A cameraman assaulted. The reporter filed a complaint for threats. Intimidating text message to his wife and daughter
"I'm going to split his head in two" was the threats launched from a dog-trainer to the reporter for the TV showStriscia La Notizia, Edoardo Stoppa. Also one of the two video operators was kicked around, until the camera was broken. Stoppa was in San Giovanni Vesuviano, near Naples, shooting a report on the plight of dogfights, entitled "Fighting Dogs", which was aired in two parts on 19 and 20 January 2015.
"It's the first time that I receive a threat, but it does not distract me from doing my job." This is the reaction of Striscia La Notizia's reporter, heard on the phone by Ossigeno. "There is a huge business behind these fights" Stoppa says. "The gain is made on the buying and selling of dogs, as well as on the betting during the fights that can be made on site or online."
THE FACTS – After receiving notification of the existence of a Russian website where many videos are published of fighting between the so-called Neapolitan dogs, also known as Pardog, the reporter finds out that some of these videos were taken in Campania. "Unfortunately in Italy there still are fights between dogs, which are prohibited by the law on animal mistreatment n.189 of 2004 which prohibits the fighting", Stoppa recalls. At this point, after having identified the place of the fighting – an illegal breeding centre where these dogs are selected by crossing different breeds with the Australian dingo – the Striscia journalist went to ask for explanations.
THE THREATS – The reaction of the farmer and his son is immediate: they attack one of the two operators and break the camera. While Stoppa continues to ask for the reasons, the dog trainer arms himself with a blunt object that from the images it would appear to be a dagger. "I'll open up your head," he says, while his son and another person are trying to take it away from his hands; "I've recognized you," he adds. On the same day the journalist receives a phone call: "Bravo, bravo," the dog trainer says from the other side, adding: "our CCTV cameras have taken your plate number. We can talk about it later."
THE COMPLAINT – On the next day, the men of the State Forestry Corps go on site. At which point the dog trainer tried to escape, but went off-road with his car almost hitting the Commissioner of the Forestry Corps. Prosecutors in Naples opened a file against the dog trainer for maltreatment, injury, violence and insulting a public official, as well as for damage and attempted murder. Edoardo Stoppa was heard as a person informed of the facts and filed a complaint for assault and threats.
Despite resistance by the trainers, the Forestry Corps has managed to transfer all the dogs in suitable facilities and receive the necessary care.
The Striscia reporter, after suing the farmer, received another intimidation via SMS saying: "Thanks again to you and your wife and your child."
COT

I contenuti di questo sito, tranne ove espressamente indicato, sono distribuiti con Licenza
Creative Commons Attribuzione 3.0