Death threats to journalist of daily Il Mattino and former Minister of Culture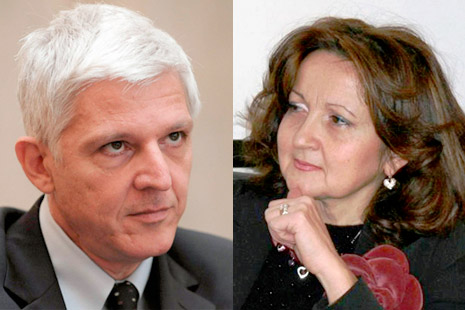 Nadia Verdile and Massimo Bray, who lives under police protection, received a threat letter. For years they have been fighting to revive the former residence of the Bourbons
Two different letters, each with two crosses and the phrase "Let Carditello be or you are dead", written with a stencil. This is the message contained in the anonymous letters that have been delivered on February 13, 2015 to the newsroom of the newspaper Il Mattino in Naples and addressed to the reporter Nadia Verdile and to the former Culture Minister Massimo Bray.
For Nadia Verdile – who has been dealing for years on the Royal Palace of Carditello, in San Tammaro, in the province of Caserta (she has also written a book on the subject) – its the first threat; while the former minister has been living under police protection since May 2014, when he received in Portici the Royal Sites Award for having returned the Palace, abandoned until then, to the State. On that occasion, someone slipped into his baggage a message saying: "Do not come close to Carditello, or you're dead."
According to the journalist, the threats would be an attempt by the Camorra to avoid the creation of a foundation that will manage the Royal Palace of Carditello because a State presence in that place would be almost uncomfortable (see the discussion on this topic). The former residence of the Bourbons is indeed located at a strategic point (on the road that from San Tammaro reaches Casal di Principe), in the so-called Land of Fires, between legal and illegal landfills.
The Deputy Director Antonello Velardi, who immediately alerted the judicial authorities, opened the letters. The Police constabulary in Naples has therefore opened an investigation and Nadia Verdile was heard by the command of the police in Caserta, which decided to protect her with patrol surveillance.
CT

I contenuti di questo sito, tranne ove espressamente indicato, sono distribuiti con Licenza
Creative Commons Attribuzione 3.0