Emilia-Romagna. Pressures on journalist not to publish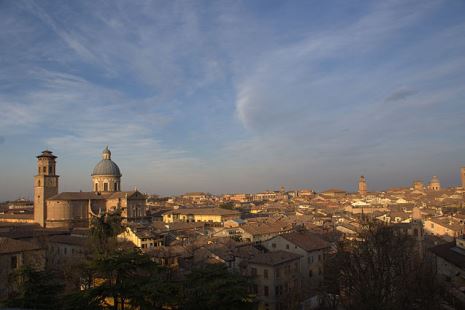 Sabrina Pignedoli (Resto del Carlino and ANSA) denounced the intimidation suffered from Domenico Mesiano, accused of mafia conspiracy
Among the implications of the 'Aemilia' investigation of the Anti-mafia department in Bologna which led to over 160 arrests uncovering the network of ties of the 'Ndrangheta in Emilia-Romagna, there are also the attempts by organized crime to use the media so as to create consensus (a journalist is under investigation for collusion with the Mafia) and the story of a reporter, Sabrina Pignedoli – ANSA correspondent from Reggio Emilia and reporter of the Resto del Carlino in the Emilian city – who was pressured not to publish news.
The perpetrator of the pressures on the journalist (an "attempt to compress press freedom – the prosecutor of Bologna, Roberto Alfonso, explained – which was rejected and I think that your colleague deserves an applause for this") would be DomenicoMesiano, already a driver for the Police Commissioner of Reggio Emilia. He supposedly insisted on not publishing the news on the family of Antonio Muto, one among the names that emerged in the investigation (and who stands accused of mafia conspiracy and illegal access to police databases).
As Pignedoli himself said: "I have published for the Resto del Carlino a series of news that concerned a dinner that later emerged in this operation, and the prefectural measures that followed with regard to some participants. After an article, Mesiano called me saying that I was to stop publishing pieces. I immediately talked with my bosses and we agreed it was right to report it. I would like to thank the anti-mafia prosecutor of Bologna and my newspaper ".
As of today and as far as what is known, there is an on-going evaluation of the possibility of a form of supervision or protection for Pignedoli. Furthermore, the Order of Journalists of Emilia-Romagna also showed support to the journalist through its President, Antonio Farnè, who expressed "deepest satisfaction for the courage and sense of duty recently demonstrated in the performance of his professional activity by the colleague Sabrina Pignedoli."
CRIME AND THE PRESS – That of a 'new' relationship between the 'Ndrangheta in the north and the press is an issue that the same investigators touched. In particular, the magistrate Alberto Ziroldi wrote in an ordinance that "the search for consensus through the media, in clear contrast with the strict rules of concealment and understatement of the mafia, is rightfully one of the new frontiers opened by the gradual infiltration into the social fabric, and with a dual effect: amplify the expansive capacity of the relationship, capable of collecting directly and indirectly the accesses to the media and create the conditions for a different, softer, public attitude, repeatedly induced to believe that the game being played between a vexing State and honest workers". Several suspects, in fact, have used the media, with interviews in newspapers and on television, and also through the help of a journalist, Marco Gibertini, reached by a prison sentence for collusion with the Mafia.
RAN

I contenuti di questo sito, tranne ove espressamente indicato, sono distribuiti con Licenza
Creative Commons Attribuzione 3.0