Trieste. Reporter phone tapped and charged with violation of secrecy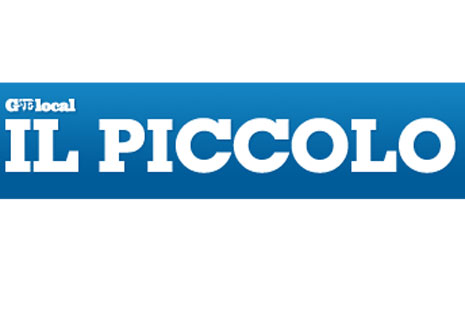 It is Corrado Barbacini of Il Piccolo. Same charge against the chief of the Flying Squad and of the Carabinieri Unit. Protests from Union, Order of Journalists of Friuli and UNCI
The Press Association and the newspaper Il Piccolo protested against the decision by the chief prosecutor of Trieste Carlo Mastelloni and his substitute Antonio Miggiani to phone tap the judicial reporter of the newspaper from Trieste, Corrado Barbacini, and to notify him with four subpoenas for violation of secrecy. Along with Barbacini, a police officer, the chief of the Flying Squad Roberto Giacomelli, the commander of the Investigative Unit of the Carabinieri, captain Fabio Pasquariello, and a Carabinieri officer, are also being investigated for the same offense.
"Tapped phone calls and stalking: these are the methods used by the chief prosecutor of Trieste who has decided to stop the 'news leak' that has long haunted him", Il Piccolo di Trieste wrote on the front page, describing the story as an intervention by the "public attorney tackles police and Carabinieri." The newspaper noted that on August 10, 2014 the public attorney had sent a circular note to the prosecutor and the police recommending for maximum secrecy as pertaining the on-going investigations. The phone of the reporter Barbacini was subjected to phone tapping.
As can be read from a statement released from the Assostampa of Friuli Venezia Giulia: "The public attorney Carlo Mastelloni decided that citizens should be informed of inquiries, investigations, and arrests only when and how he choses; and he thus acted accordingly".
The episodes that are being lumped together are quite distinct: the suspicions, twelve years after the homicide, on a new possible killer; the arrest of the culprit of sexual violence occurred in the streets; the publication of a picture of an ATM blown up by a band of robbers; and further episodes of violence.
Furthermore, as the press release underlined: "All the information that Barbacini learned diligently and scrupulously fulfilling his own work were, appropriately, brought forward to the attention of citizens".
Solidarity with the journalist was also expressed by the newspaper Il Piccolo, from the Order of the Friuli-Venezia-Giulia region, from the Giulian Group of Reporters and from the National Italian Chroniclers' Union.
A contrary view was expressed by Paolo Parovel, editor of La Voce di Trieste, who writes: "If the local system of corruption and press campaigns launch an attack on an Italian prosecutor who does his duty in Trieste, we denounce the corrupt system and defend the brave magistrate".
Ossigeno expresses solidarity to CorradoBarbacini. "The freedom of the press, or the collection of information and its dissemination in the interest of citizens – says Alberto Spampinato, Director of Ossigeno – is a legitimate activity and is a must for journalists, who can not be treated as public officials required to observe secrecy. Fundamental rights, such as the confidentiality of sources who trust a journalist, should not be violated instrumentally and when exceptional circumstances of public safety are not met."
RR-ASP

I contenuti di questo sito, tranne ove espressamente indicato, sono distribuiti con Licenza
Creative Commons Attribuzione 3.0