La Voce delle Voci: the judge assigns to the plaintiff the publishers' funds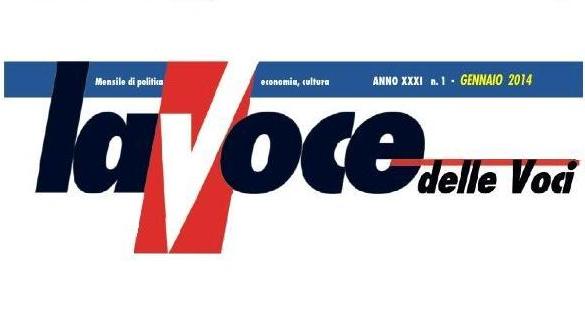 Sensational decision in Rome for the monthly convicted of defamation to pay compensation. "It is a serious precedent" the journalists of the magazine say
On 3rd March, the judge for the levy of execution against chattels of the Court of Rome, Francesca Girone, for the coverage of part of a damage compensation amounting to about one hundred thousand euros for libel, awarded to the injured person, Mrs. Annita Zinni, the collection of 21 thousand euro of public funds allocated to the monthly La Voce delle Voci under the law 250/90 which provides subsidies to publishers of newspapers and magazines constituted as cooperative or controlled by cooperatives, foundations or charities without purpose of profit. Currently, the sum is impounded at the Presidency of the Council of Ministers.
The legal representative of La Voce, the lawyer Michele Bonetti, mounted an opposition by claiming that the funds seized are public, and are those the State provides to ensure a precious common good: the right to information going beyond what is allowed by the Halls of power.
The impounding of the sums was ordered following the conviction of the monthly in the first degree for the content of an article published in 2008 by La Voce delle Voci deemed defamatory, which attributed to the plaintiff misbehaviors towards the leader of the Italia dei Valori party Antonio Di Pietro and his family. The sentence has already led to the seizure of the magazine and of the personal property of the reporters and editors of the Voce della Campania, and as such also to the termination of the publications.
ASP

I contenuti di questo sito, tranne ove espressamente indicato, sono distribuiti con Licenza
Creative Commons Attribuzione 3.0