Lirio Abbate shortlisted for freedom of expression award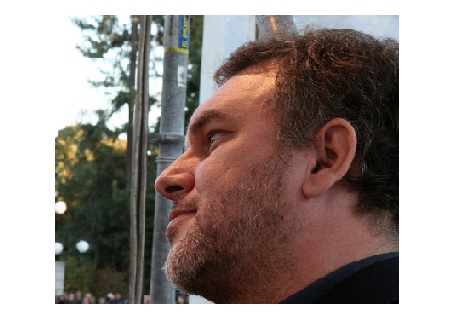 The journalist is one of four finalists in the journalism category in the prize presented by Index on Censorship
from Index on Censorship – Courageous investigative reporter Lirio Abbate has been shortlisted for a prestigious international award that honours those at the forefront of tackling threats to free expression. Abbate is one of four finalists in the journalism category in this year's Freedom of Expression awards, presented annually by UK-based campaign group Index on Censorship.
Lirio Abbate is a Rome-based journalist working for the weekly news magazine l'Espresso. He specialises in investigating the criminal activity and political connections of Italian mafia groups, and for this he is routinely subjected to violent threats. Abbate has written four books about mafia groups since 1993. The most recent, Fimmine Ribelli or Rebel Women (2013), illustrates the severe plight of women living under the sway of the 'Ndrangheta – the Calabrian mafia. Abbate is also a leading member of press freedom NGO Ossigeno per l'Informazione (Oxygen via Information). In 2011 he founded an anti-mafia literary festival called Trame, which has taken place annually in the heart of Calabrian mafia territory.
Speaking to Index, via email, Abbate said: "In Italy a synonym of censorship is 'threat': the concrete threats and intimidation that criminals use to discourage journalists from telling the truth about underworld activities. Unfortunately there are journalists who yield to the mafia. But there are reporters who do their jobs well and are threatened. I fight against the mafia through my articles and my books." He added, "It's an honour to be nominated and it's proof that we're on the right track, that reporting is necessary to free ourselves from criminal systems that slacken and undermine our society."
Drawn from more than 2,000 nominations, the shortlist for the 2015 awards was narrowed down to 17 candidates in four categories: arts, campaigning, digital advocacy and journalism. Many of those selected are regularly targeted by authorities, or by criminal and extremist groups, for their work. Some face death threats, others criminal prosecution.
"The Index Freedom of Expression awards recognise some of the world's most courageous journalists, artists and campaigners," said Jodie Ginsberg, CEO of Index on Censorship. "These individuals and groups often work in isolation, with little funding or support, but they are all driven by the vision of a world in which everyone can express themselves freely – no matter who they are or what they believe." The winners will be announced at a ceremony at The Barbican, London, on 18 March.
Other nominees in the journalism category include Rafael Marques de Morais, an Angolan journalist and human rights activist exposing government and industry corruption; Safa Al Ahmad, a freelance journalist who recently released a documentary on a mass uprising in a Saudi Arabian province; and Ekho Mosky (Echo of Moscow), an independent Russian radio station that has been subjected to active suppression by the Kremlin.
The judges for this year's awards – now in their 15th year – are digital campaigner and entrepreneur Martha Lane Fox; bestselling Turkish novelist Elif Shafak; journalist and campaigner Mariane Pearl; and human rights lawyer Keir Starmer.
See more on www.indexoncensorship.org
MF

I contenuti di questo sito, tranne ove espressamente indicato, sono distribuiti con Licenza
Creative Commons Attribuzione 3.0