Mafia: public attorney asks indictment for publisher Mario Ciancio for collusion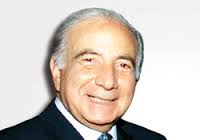 According to the indictment, the publisher would have made favors through editorial and commercial initiatives. A trove of 52 million euro in Switzerland. "I am innocent, and I'll prove it," is the reply
The prosecutor of Catania filed on April 1st, 2015 the request for indictment of Mario Ciancio Sanfilippo assuming his responsibility for having committed a crime of collusion with the Mafia. The decision on the indictment is now in the hands of the Justice for the preliminary hearing, which has yet to be designated.
Mario Ciancio Sanfilippo, 83 years old, is head of the most important publishing group in southern Italy. Since 1976 he is the publisher and chief editor of the newspaper La Sicilia. From 1983 he entered into the ownership of television channels, local radios, and newspapers. From 1996 to 2001 he was president of FIEG (national association of publishers) and briefly vice president of the press agency ANSA. The inquiry for mafia against a well-known and influential businessman is putting a strain on the courts of Catania, the city where his daily is published.
Previously the Anti-Mafia District Directorate of the Etna region had requested the closure of the file. But then, in an audience, the magistrate had rejected the request and had invited further investigation. Now, after the conclusion of the investigation, the case was assigned to Justice Marina Rizza. But the judge abstained returning the documents to the Office President, Nunzio Sarpietro, who must assign the task to another judge and still has not done so.
Ciancio claims innocence. "To the justice system, in which I trust fully, I present myself as certainly upset, saddened by the allegations that are being thrown against me. I would say I'm outraged, also, to see questioned my integrity, my honesty, that of my family and that of my newspaper. Upset, saddened, outraged and innocent. And ready to prove it."This was the first reaction by Mario Ciancio. The chief prosecutor Giovanni Salvi explained that "the protest against Mario Ciancio is based on the reconstruction of a series of events that begin in the 70s and protracted until recent years; in particular, it refers to the participation in business ventures where powerful interests of the Cosa Nostra organization of Catania and Palermo were involved", and specifically a shopping center.
The prosecutor has included in the dossier the investigations conducted by the Swiss authorities that allowed "to acquire the certainty" as Salvi underlines "the existence of several bank accounts." In particular, Ciancio deposited 52,695,031 Euros in Switzerland, a sum "that had not been declared – the justice emphasizes – in previous tax shields".
PC

I contenuti di questo sito, tranne ove espressamente indicato, sono distribuiti con Licenza
Creative Commons Attribuzione 3.0