Pozzuoli. Journalist threatened and insulted on facebook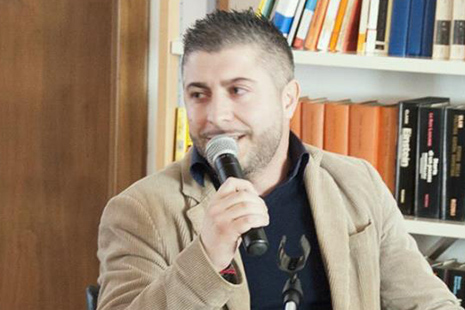 Serious intimidation against Gennaro Del Giudice. He had written of few arrests on the dailies Roma and Cronaca Flegrea. Solidarity from press associations, politicians and citizens
Gennaro Del Giudice, a journalist from Pozzuoli (in the province of Naples), published on the newspaper Il Roma and on Cronaca Flegrea, an online news outlet that he himself edits, several articles about the arrest of nine people accused of criminal association: as a consequence he received heavy insults and threats on the Facebook page of Cronaca Flegrea, probably sent by friends and relatives of those arrested, as well as suffering an act of vandalism too. It already happened before (also against the fellow editor Violetta Luongo), but this time Del Giudice decided to take a stand presenting a complaint to the police on April 18th.
On top of the insults on Facebook, the most serious threat received by Cronaca Flegrea – where, between full time employees and collaborators, about a dozen journalists work – dates back to the night between 16 and 17 November 2013, when someone tried to break the door of the newsroom. Even then Del Giudice denounced the episode. The intimidation authors still remain unknown.
"I think it was important to give a signal to the growing threats against Cronaca Flegrea: whomever threatens a journalist should know that they will have to deal with many other people. That's why the solidarity that I have received is essential", the reporter tells Ossigeno. Statements of sympathy with Del Giudice came from many quarters: from the Journalists' Union of Campania, by the Press Association of Campania Flegrei reporters, the Mayor of Pozzuoli, a regional councilor, from colleagues and readers.
DF

I contenuti di questo sito, tranne ove espressamente indicato, sono distribuiti con Licenza
Creative Commons Attribuzione 3.0