A letter from CoE Commissioner for Human Rights to Ossigeno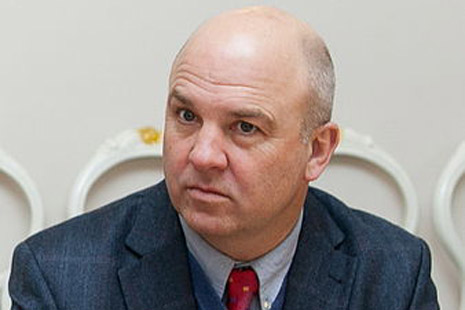 The Commissioner supports Ossigeno's work and proposes a pan-european network to protect journalists
The Council of Europe Commissioner for Human Rights, Nils Muiznieks, sent the following letter to the director of Ossigeno per l'Informazione, Alberto Spampinato.
Dear Mr Spampinato,
Thank you for your invitation to the conference you are organising on 2 July in Rome. Unfortunately, I will not be able to participate because of previous commitments, but I would like to assure you of my deepest interest in the topic of the conference as well as of my intention to continue to pay attention to press freedom in Europe.
Since the beginning of my mandate, I have been stressing how important a free, diverse and safe press is for any functioning democracy. The press is a bulwark of the rule of law and a key source of information necessary for citizens' effective participation in a democratic society.
Many treaties and standards, as well as the case-law of the European Court of Human Rights, acknowledge the important role of the press, but translating these principles into reality remains problematic. Press freedom across the world has been deteriorating in recent years, with a clear acceleration in recent months during which hundreds of journalists, photographers and camera operators have been killed, injured, kidnapped, threatened or sued.
Europe is unfortunately no exception. Worrying patterns are eroding press freedom here too, where violence against journalists, repressive legislation and ownership concentration put a strain on the safety, freedom and independence of journalism. All too often crimes committed against journalists are not adequately investigated and impunity sets in, thus giving strength to those who benefit from a muzzled media.
Unfortunately, many member States, including in the so-called old democracies, still live in a state of denial vis-à-vis these problems. It is necessary to change course. When a journalist is intimidated, attacked or, worse, killed, it is the whole democratic system which is under threat.
Acknowledging the critical situation is a precondition for any solution. This is why I consider the awareness-raising work carried out by Ossigeno so valuable and worth being supported. Such reliable information is needed to assess the state of the press and take the necessary measures to improve it. The establishment of a pan-European network of national observatories on violence against journalists would greatly help move forward on this issue.
I therefore welcome your conference and I hope it will help further raise awareness on the need to improve journalists' safety and shield their freedoms from undue pressures.
I look forward to the outcome of your meeting and to continuing co-operating with you and the other institutions working for the protection and promotion of media freedom.
Yours sincerely,
Nils Muižnieks

I contenuti di questo sito, tranne ove espressamente indicato, sono distribuiti con Licenza
Creative Commons Attribuzione 3.0