Defamation. "Voce delle Voci". Investgating Judge takes time. Ossigeno: clarity needed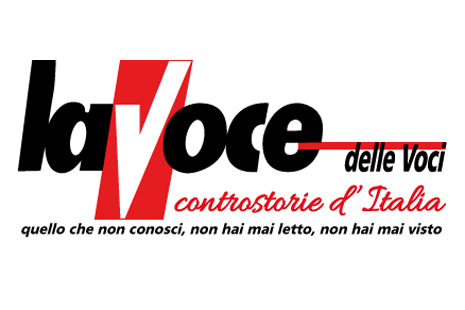 The judge will decide in the coming days if the investigations on the magistrate of Sulmona, under inquiry for abuse of office, must go on. Ossigeno: this case has become emblematic
After the closing of the council on July 7th, the judge for the preliminary investigations of the Court of Campobasso, Maria Rosaria Rinaldi, postponed to the coming days the decision on the results of the criminal investigations pending against Massimo Marasca, the magistrate from Sulmona under inquiry for abuse of office and omission of official acts against the journalists Andrea Cinquegrani and Rita Pennarola from the monthly Voce delle Voci, with respect to the conviction that the same Marasca pronounced against them on March 25th, 2013.
In that case, the journalists and the publishing cooperative, assisted by the lawyer Ms Serena Improta, were found guilty of libel and sentenced to pay a compensation of more than 90 thousand euro to Mrs Anita Zinni, the teacher who had sued them in the first place.
The sentence had catastrophic consequences for the newspaper. To collect the money, Mrs Zinni's lawyers have seized the personal accounts of journalists as well as the State contributions that the publishing cooperative had yet to collect. Also the newspaper was seized. These seizures have forced the newspaper to suspend publications. The Voce delle Voci was a rooted news outlet in Campania. It was on sale for thirty years and had distinguished itself for the courageous journalistic investigations on the infiltrations by the Camorra in public offices, on facts of corruption and involvement of Masonic lodges in shady businesses.
The investigations against the judge Marasca were initiated by prosecutors in Campobasso only after the Voce had denounced the inaction of the investigating courts to the Prosecutor General of the Supreme Court, the Ministry of Justice, the Supreme Council of the Judiciary and the prosecutor of Campobasso.
"We await with interest the decision by the investigation judge. Ossigeno – Alberto Spampinato, Director of Ossigeno per l'Informazione, stated – is closely following the legal proceedings of the Voce delle Voci and reports the developments to international institutions, because this case is emblematic of how things are in Italy. The procedures of this trial demonstrate blatantly what we have been saying for some time and that lawmakers do not want to understand. And that is that the current regulations in Italy regarding libel allow punishments and criticisms that go far beyond the provision of the prison sentence, and which have nothing to do with the defence of personal reputation. Moreover, this case is telling us that these rules allow for a newspaper to disappear from newsstands, and to push into poverty those who are found guilty. These kind of drastic and exemplary punishments is typical of authoritarian countries, of systems where judges do not have to find an equilibrium to the scales of justice, but must issue exemplary sentences to warn those who may behave in a certain way. Those judges must therefore pronounce sentences that are neither fair nor just. Our interest in the case of the Voce delle Voci is heightened by the emergence of the hypothesis of misconduct by the judge who pronounced such a judgment. I think, as such, that the judge for the preliminary investigations of Campobasso, of whom I do not have the pleasure to know, was right to reserve the decision, to take the necessary time to ponder a decision that is certainly difficult, a decision that – this one indeed – should be exemplary, but in another sense: it must prove that the judiciary is able to investigate the correctness of its own members and to judge their behaviour with the same seriousness with which it judges those of other citizens. Dear Judge, there is no rush, take the time you need to do the right thing."
ASP

I contenuti di questo sito, tranne ove espressamente indicato, sono distribuiti con Licenza
Creative Commons Attribuzione 3.0