Ferrara. Threatens lawsuit against whoever quotes his posts on Facebook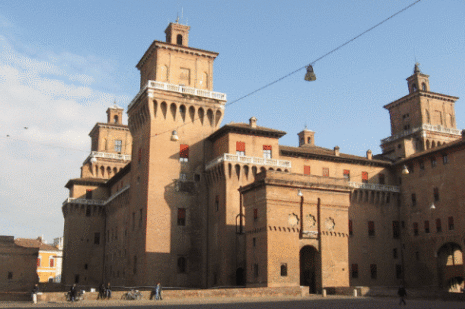 A right-wing politician wrote on his profile that would exterminate immigrants. Now he wants to sue Estense.com, which published the news
Ferrara, Fabrizio Florestano, a well-known director of Fratelli d'Italia (FdI, a right-of-centre party), considered to be the city's political representative of the right-wing party on immigration, has posted on his Facebook page a few comments in which he says he would like to treat immigrants and refugees coming into Italy by exterminating them. On July 19th, 2015, the online news outlet Estense.com reported his words in an article. Fabrizio Florestano has responded by threatening to sue the newspaper for libel.
This is the phrase taken by Estense.com: "Of course, I take them 100 at a time: time to shoot them and let them fall into a hole, and you give me another 100. In one day I'll take out as many as they land". The newspaper reported these statements because uttered by a person who has political influence. Indeed, the group leader of his party in the City Council has defined the commissioner the shadow councilor on urban safety.
Following the article by Estense.com, the provincial secretary of FdI has publicly distanced himself from the statements by Fabrizio Florestano.
The Press Association of Emilia Romagna (ASER) has pointed out that the lawsuit is unfounded and has a clear effect of intimidation, given that the newspaper has just reported words that the person concerned had already made public.
"We are sadly accustomed – ASER commented – to what in Italy is now a routine: there is a threat to sue a news organization, often for unfounded reasons, hoping for a loosening of the controls of the media on the morality of public life."
The journalist, Mr Marco Zavagli, editor for Estense.com, commented: "I think this story to be emblematic of how the press is perceived: weak, that can be attacked, that can be threatened. In this case, moreover, the person in question does not even reflect on the seriousness of his claims and blames a body of information for only doing its job".
RDM-ASP

I contenuti di questo sito, tranne ove espressamente indicato, sono distribuiti con Licenza
Creative Commons Attribuzione 3.0