Too many threats to journalists in Europe, Human Rights Commissioner says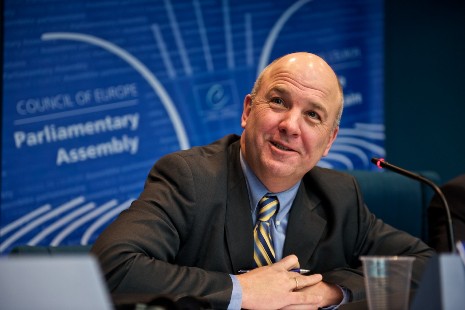 Nils Muiznieks writes to Ossigeno about the conference in Rome on July 2 on the protection of journalists
"Press freedom across the world has been deteriorating in recent years, with a clear acceleration in recent months during which hundreds of journalists, photographers and camera operators have been killed, injured, kidnapped, threatened or sued", according the letter that the Council of Europe Commissioner for Human Rights, Nils Muiznieks, addressed to Alberto Spampinato, director of Ossigeno per l'Informazione. The commissioner declared his "deepest interest in the topic" of the conference "Protect who reports inconvenient truths" that  will take place tomorrow 2 July, chaired by Sergio Zavoli and with the participation of the President of the Senate, Pietro Grasso.
"Unfortunately, the  many member States, including in the so-called old democracies, still live in a state of denial vis-à-vis these problems. It is necessary to change course. When a journalist is intimidated, attacked or, worse, killed, it is the whole democratic system which is under threat", the Commissioner added.
"Acknowledging the critical situation is a precondition for any solution. This is why I consider the awareness-raising work carried out by Ossigeno so valuable and worth being supported. Such reliable information is needed to assess the state of the press and take the necessary measures to improve it. The establishment of a pan-European network of national observatories on violence against journalists would greatly help move forward on this issue".
Read the full text  www.ossigenoinformazione.it
ASP

I contenuti di questo sito, tranne ove espressamente indicato, sono distribuiti con Licenza
Creative Commons Attribuzione 3.0
/