Facebook in Gibellina. Punches against a Journalist for an ironic post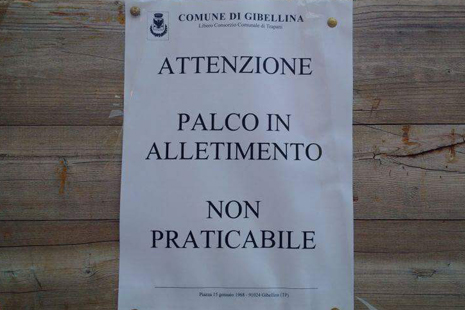 Nino Ippolito, press secretary of Vittorio Sgarbi, was attacked by the husband of the deputy mayor for having joked about a typo in a poster of the City
Nino Ippolito, press secretary of Vittorio Sgarbi and manager of the Facebook page Gibellina Nuova, was attacked in the night of August 26, in the center of Gibellina (in the province of Trapani), by Santo Balsamo, husband of the deputy mayor, who punched him twice in face. Ippolito has denounced the attack to the Carabinieri of Gibellina. Before the attack, Balsamo had insulted the journalist on Facebook.
The attack was sparked by some ironic comments made by the journalist on his Facebook page, where he pointed out a typo in a poster by the City Council that read "Warning. Stage under cotruction" instead of "under construction".
I'm still shocked by the disproportionate reaction to my ironic comment. I had expected a reaction, even a harsh one, but not two punches in the face. It's something outside the civilized world. Moreover, I know the person who attacked me and I had cordial relations with him", the journalist told Ossigeno.
Ippolito received manifestations of solidarity from colleagues and friends and the mayor of Gibellina, which has condemned the act by Balsamo, bringing back what happened to personal and family issues.
Balsamo had immediately replied to the post by Ippolito on Facebook adding this comment: "The irony is nice until it lasts little … after it turns to ball busting". Then in the street he railed against the journalist saying: "You are pieces of s…t, you have to stop this, I will make you pay for it…". After, around one o'clock in the morning, he wrote to Ippolito a private message stating: "I repeat, you are pieces of s…t. You stick your finger in family matters … ". To this message the press secretary responded by threatening to report him to the police. After less than an hour Balsamo met Ippolito on the street, in Viale Independenza, and hit him with two punches to the face that caused facial trauma diagnosed in the ER with a three-day prognosis.
DB

I contenuti di questo sito, tranne ove espressamente indicato, sono distribuiti con Licenza
Creative Commons Attribuzione 3.0