Le Monde journalist flooded with insults by Lazio fans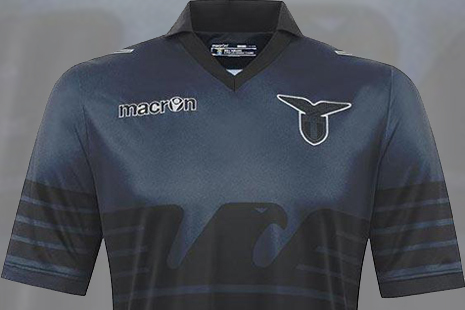 Abel Mestre had compared to the fascist black shirts the shirt worn by the team in the Europa League of the same color. "I was also insulted by colleagues" 
Abel Mestre, deputy managing editor of the sports section of the Paris daily Le Monde was flooded with insults by Lazio fans for an article, published on September 17, 2015 on the French website of the daily, entitled "Football: à l'extérieur, la Lazio de Rome jouera en 'chemise noire" (Football: … Lazio will play an away game in ' black shirts').
"Communist s…, French s…", "Come to Rome !!! There is a shower also for you, you filthy dirty French Communist! Roman Greetings!"," Were you looking for some publicity stunt, you piece of s…?! ?? Rinse your mouth when you talk of Lazio !!! you failed French s… ", are some of the insults appeared on the Twitter profile of the journalist.
In his article Abel Mestre wrote that the black-colored shirt with which Lazio made its debut in the Europa League would recall the Fascist period and the uniforms of the squadristi (i.e. the fascist squads). Mestre remembers in the article the "troubled past" of Lazio, the roman salutes of Paolo Di Canio, the outstretched arm of Stefano Radu and "the bad reputation of the neo fascist fans north of the Northern curve."
Before dealing about sports, the journalist worked in political section of the paper. He responded to many of the comments he received. He told Ossigeno that he does not intend to denounce what happened and that what amazes and hurts him even more than the vulgar threats from fans, were the many insults, always on the Twitter page, he received from other journalists, from other colleagues, both Italian and French: "I'm sorry that for what I wrote, they did not understand my humor. And they have violently attacked me", Mestre concluded.
LAZIO'S REACTION – The day after the article, the marketing manager of Lazio, Marco Canigiani replied to Abel Mestre explaining that the color of the jersey was necessarily dark, since the first and the second jerseys are respectively light blue and white, and reminded him that after the massacre at Charlie Hebdo the Lazio players took to the field wearing a shirt saying "Je suis Charlie".
COA DB

I contenuti di questo sito, tranne ove espressamente indicato, sono distribuiti con Licenza
Creative Commons Attribuzione 3.0