Leak. Judiciary renounces frisking Reporters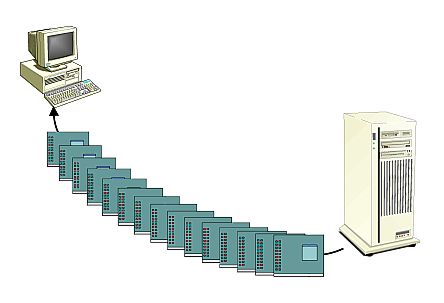 For the editors of the newspaper "Il Fatto", Marco Lillo and Vincenzo Iurillo, the prosecutors of Naples have opted for a decree of presentation of the files they are looking for
For once, during the investigations for discovering the public official who violated the secrecy of investigation by revealing confidential documents, the judiciary has not indicted the journalists who published the leaked information, nor did it perform a search across the board. But it has instead adopted a less invasive measure explicitly citing the rules protecting freedom of the press.
On August 6, 2015 some agents of the Anti-Mafia Investigation Department, under orders from the public prosecutor of Naples, notified the reporters of the daily "Il Fatto Quotidiano", Marco Lillo and Vincenzo Iurillo, a warrant for the production of acts and have gained from their computer files containing the disclosure of the NOE unit of the police which relates to the conversation between the Prime Minister Matteo Renzi and the general of the Guardia di Finanza Michele Adinolfi, of which the two editors reported exclusively in an article published in their newspaper on July 10.
The decree, signed by the deputy prosecutor of Naples Alfonso D'Avino, was adopted as part of an investigation for the revelation of official secrects against persons unknown in which the journalists are not investigated.
The crime of disclosure of secrets, the decree says, is "due to a public official whose status has not yet been identified". In the deposited acts, the phone call between the prime minister and the officer of the GDF was covered by omission. The acquisition of the files in the journalists' possession, the judge says, is not aimed at ascertaining their responsibility but to reconstruct the story with elements useful to the investigation. Through the examination of the files on the computers of the journalists there will be an attempt to go back to the officer who, in violation of the secrecy of investigation, would have allowed the spread of the phone call.
The prosecutor D'Avino underlined that the decree was adopted as the least invasive measure of search, avoiding to seize the entire information held in the computer, and to respect the constitutional principles that protect freedom of the press. "The underlying constitutional rights protecting secrecy – the prosecutor said – thus require a different modus operandi with respect to frisking and 'ordinary seizures': the demand for exhibition must indeed relate to something expressly indicated by the court."
The telephone conversation was intercepted on 11 January 2014, when the officer of Guardia di Finanza was being investigated (in the inquiry on procurement contracts of the Cpl Concordia for works of methane streaming in the Basin Campania 30, and had the phone under control) and Matteo Renzi, who had not yet been appointed President of the Council of Ministers. During the conversation, among other things, Renzi expresses very severe judgments on the Prime Minister in office, Enrico Letta ("he is incompetent"). Instead Adinolfi alleges of a possible blackmail of the President of the Republic Giorgio Napolitano because of the ambitions of his son Giulio, described as a man of power.
ASP

I contenuti di questo sito, tranne ove espressamente indicato, sono distribuiti con Licenza
Creative Commons Attribuzione 3.0