Modica. New Death Threats against Paolo Borrometi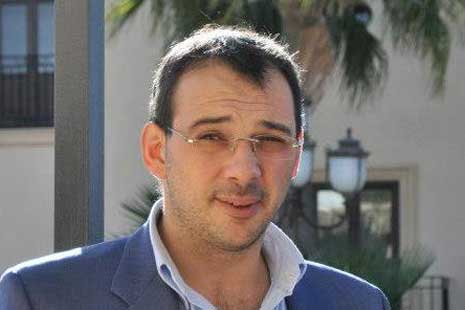 Posted on Facebook by a member of a Mafia family from Vittoria (Ragusa province) as a reaction to his latest articles. The journalist has been under police protection for over a year
On July 31, 2015, the journalist Paolo Borrometi, who lives in Modica (province of Ragusa), has received death threats on Facebook with unequivocal sentences from Gionbattista Ventura, a member of the Mafia family Ventura, from Vittoria (province of Ragusa). "Thats enough! Stop busting our balls (…) or I'll cut your head out, you piece of shit" (original uses expressions in dialect, translator's note) is among other things that Ventura wrote. It was announced on August 2, 2015 by the same Borrometi with an article published in the online news of www.laspia.it, which he manages personally.
To spark the angry reaction of Gionbattista Ventura it would appear to have been the publication on 30 July 2015, on the news of La Spia, of an article entitled " 'Beware of the dog (the Carabiniere)…', Totò Riina and his self-accusation on drugs: when prison does not re-educate…". In the article, Borrometi reported some demonstrations of exultation and mafia pride appeared on the Facebook page of another member of the family from Vittorio, Angelo Ventura, who was recently released.
Among other things, Borrometi wrote that Gionbattista Ventura, "brother of the mafia boss Filippo, who also went to jail several times, among other counts for criminal association", manages the Funeral Agency Ventura in Vittoria through a proxy. Borrometi urged not to use this funeral agency and publicly asked to check whether the company has all the licenses in order.
To these threats, the journalist from Modica received various declarations of solidarity, among others by Ossigeno per l'Informazione and the UNCI. Borrometi has been living under police protection from August 25, 2014 after unknown persons had set fire to the front door of his home in Modica (in the province of Ragusa). In the days before he had received death threats. On April 16, 2015 he had already been assaulted and threatened because of the publication of news on investigations involving members of the local organized crime.
ASP

I contenuti di questo sito, tranne ove espressamente indicato, sono distribuiti con Licenza
Creative Commons Attribuzione 3.0