Ongoing threats against Paolo Borrometi. Pietro Grasso calls him up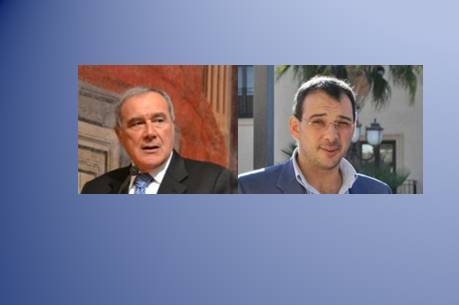 The Senate President says: "in these days they have been renewed with a violence and an intensity that are quite disturbing". Appeal of the Caponnetto Foundation
"I heard on the phone Paolo Borrometi, a 32 years old Sicilian bloke who works as an investigative journalist and as such is the subject of constant threats that, even in these days, have been renewed with a violence and an intensity that are deeply disturbing", on August 26, 2015 the Senate President Pietro Grasso said expressing solidarity with the reporter from Ragusa and thanking him for the courage with which he does his job.
"The acts of intimidation did not change his way of viewing his work: 'write, tell and expose how things are is equivalent to not suffering from them.' Dear Paul, it is true: write, tell and report is the first step to not be harassed by organized crime. Thank you for your courage and for your professionalism because, day after day, and despite the difficulties, you give full value to a profession, that of the journalist, which performs a fundamental task in a civilized and democratic country. I'm with you, we are with you!"
On August 24, 2015 the President of the Caponnetto Foundation, Salvatore Calleri, said: "The Caponnetto Foundation stands beside him in a practical way by bringing on one hand its total solidarity and on the other inviting its MPs of reference to intervene with force to protect the journalist Paolo Borrometi. The Caponnetto Foundation will not tolerate any underestimation of the situation by those who should protect the life of every journalist who is threatened by the Mafia." read the appeal
Ossigeno also renews its solidarity to Paolo Borrometi.
ASP

I contenuti di questo sito, tranne ove espressamente indicato, sono distribuiti con Licenza
Creative Commons Attribuzione 3.0