Press and media freedom. Conference in Leipzig next October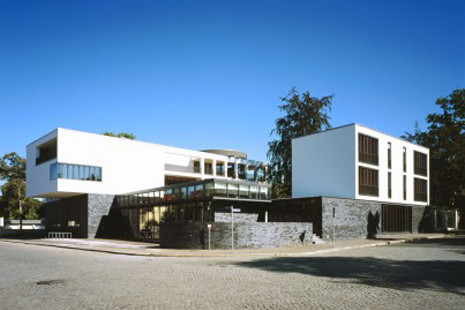 Promoted by the "European Centre for Press and Media Freedom" (ECPMF) with participants from several European countries
"Press and media freedom is of vital importance in every democratically organized society. Although freedom of expression is guaranteed in every European constitution, we see breaches of this fundamental human right in every European country – almost every day!".
With this statement Lutz Mukke, managing director of the newly-founded "European Centre for Press and Media Freedom" (ECPMF), invite to join Europe's top journalists, researchers, media lawyers and politicians that next 8th and 9th October will participate in the Conference in Leipzig (Germany) to discuss these issues and "send a clear signal for press and media freedom at this historical place and date". The conference will take place at Media Campus Villa Ida, Poetenweg 28, 04155 Leipzig. Translations (German/English) will be provided.
In more than a dozen panels and workshops, the participants from several European countries will debate topics such as surveillance, whistleblowing and European Union media law. The participant list include: Melody Patry, Senior Advocacy Officer, Index on Censorship, London; Ljiljana Smajlović, president Serbian Journalists' Association (UNS), Editor in Chief Politika, Belgrade; Ides Debruyne, Managing Director Journalismfund.eu, Brussels; Esad Hećimović, investigative journalist, Sarajevo; Hans-Ulrich Jörges, Editor in Chief for Special Affairs Gruner + Jahr, Berlin; Elmar Brok, Chairman of the European Parliament Committee on Foreign Affairs, Brussels; Henrik Kaufholz, Scoop and Politiken, Chairman ECPMF, Copenhagen; Alberto Spampinato, founder Ossigeno per l'informazione, Rome; Dirk Voorhoof, Professor for International Media Law, Ghent.
'Meet the Donors' is an important aspect of the conference: media freedom initiatives have the chance to network with potential donors for their projects.
On the evening of the 8th October Nedim Şener (Turkish journalist and author) and Jafar Panahi (Iranian film-maker) will be awarded with the 30.000 Euro "Prize for the Freedom and Future of the Media". This special event is promoted by the Media Foundation of Sparkasse Leipzig.
Programme and registration form at https://ecpmfconference2015.sched.org
For information email to conference@ecpmf.eu.
Registrations are waited until 30th September.
ASP

I contenuti di questo sito, tranne ove espressamente indicato, sono distribuiti con Licenza
Creative Commons Attribuzione 3.0
/