Reggia Carditello. Other threats against journalist and former minister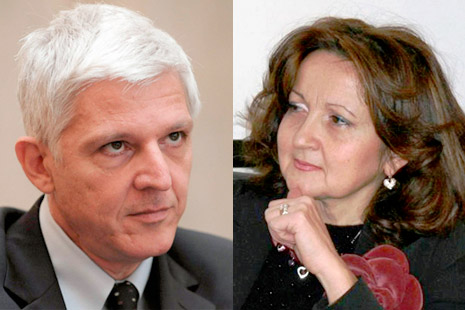 Nadia Verdile, collaborator of the daily Il Mattino, and the former minister of culture are fighting for the full public use of the old Bourbon house
After six months, a new anonymous letter with threats against the journalist Nadia Verdile and the former Culture Minister Massimo Bray was delivered on September 1, 2015 to the editorial staff of Il Mattino of Naples. The threats would refer to the commitment of both to the public use of the historic Royal Palace of Carditello, which is located in San Tammaro (in the province of Caserta), in Carditello.
The minister and the journalist have been targeted since, in 2014, after years of neglect and decay of the monumental Bourbon residence, the State had assumed ownership and they had fought to allow full public enjoyment.
The first letter to Bray and Verdile was delivered to the editorial staff of the daily from Naples on February 13, 2015. It contained a clear threat of death. The former minister was already living under police protection since, in May 2014, a note with the following warning: "Do not come near Carditello anymore, or you're dead" was found in his backpack. He then received other threats.
The latest threat was reported to the police in Santa Maria Capua Vetere (in the province of Caserta) who are investigating.
"I have received two death threats in six months and Massimo Bray has received four in a year and a half – Nadia Verdile commented bitterly to Ossigeno – for a fact that has nothing to do with crime nor judiciary news, but for the use of a common good, of a beautiful palace perched at the edge of the Land of Fires that would become the focus of the rebirth of an entire area. The institutions are doing their part, even if the price of long delays has to be paid. What matters is to look ahead. So, who are the people who push against? There are several hypotheses being examined by the police in Santa Maria Capua Vetere. What do I think? If my articles on Carditello for Il Mattino and the love of Massimo Bray for that place are still causing so much trouble, it means that someone expected to do something else there. Someone who did not and still does not have an honest project. We are not afraid, you can not be afraid of cowards."
Many people have expressed their closeness to Nadia Verdile and Massimo Bray, as already happened in March when hundreds took to the streets to show their solidarity. Solidarity also came from colleagues of the press, by the Democratic Party of Naples and the President of the Province of Caserta, Angelo Di Costanzo.
CT DB ASP

I contenuti di questo sito, tranne ove espressamente indicato, sono distribuiti con Licenza
Creative Commons Attribuzione 3.0