Viterbo. Anonymous asks the casamonicas to punish reporter and website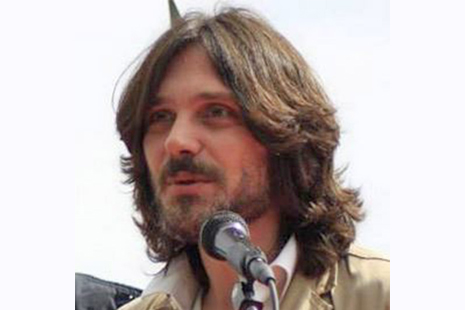 The journalist Daniele Camilli: they want me dead. An all-out intimidation deemed credible. In the line of fire the online newspaper Tusciaweb
An all-out threat against the journalist Daniele Camilli and the online newspaper TusciaWeb of Viterbo, for which he writes articles on organized crime, has been handed in writing through an anonymous message contained in a plain envelope found on September 2, 2015 last in the parking lot of the bus transport company Cotral of Viterbo. The envelope was delivered on September 9 to the journalist, who has announced the intimidation and denounced the facts to the police. "There's a lot of people that would like to see me dead and I imagine would happily a down a bottle if that happened", he said. Ossigeno asks the Prefect of Viterbo to ensure the his protection and that of his editors. Numerous declarations of solidarity poured in.
The act of intimidation was aimed at the journalist and, implicitly, to the chief editor of Tusciaweb, Carlo Galeotti, with an anonymous letter with which the authors have addressed the representatives of two powerful families, the Espositos and the Casamonicas, involved in Mafia trials, appealing to put the journalist and his newspaper to rest by force.
For the way the message was delivered, this intimidation is a first of its kind. On the A4-sized envelope the recipient's name, written in red ink, on two lines, and in capital letters was: "Esposito Casamonica". The driver found the envelope at six o'clock in the morning of September, 2. He saw what was inside, looked for Daniele Camilli and on 9 September, when he managed to track him down, handed it to him.
RDM ASP

I contenuti di questo sito, tranne ove espressamente indicato, sono distribuiti con Licenza
Creative Commons Attribuzione 3.0